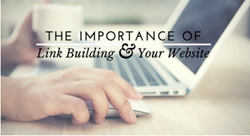 In this webinar, the expert discusses link building, why it's important, and how companies can utilize the technique and create great inbound links to their website.
Austin, TX (PRWEB) October 18, 2016
Shweiki Media is excited to present a new collaboration with Stephan Spencer, coauthor of The Art of SEO and Social eCommerce and author of Google Power Search. In this webinar, Spencer brings his SEO expertise to the table as he and a Shweiki representative discuss link building, why it's important for a website, and how companies can utilize the technique and create great inbound links to their site.
The online interview presents expert insights and answers to the following questions:
-What is link building and why is it important?
-What are the best tools to use?
-What types of links should a company be building?
-What are the proper keywords to utilize?
-How can companies get high-quality links?
-How does one create a solid and sustainable link-building strategy?
That information--and more--can be found via the webinar, which is available on Shweiki's YouTube channel and, along with an accompanying blog, on Shweiki.com. To watch it now, click here.
Shweiki Media's mission has always been to help publishers improve by providing the most profitable, hassle-free printing experience possible. This includes guaranteeing the highest quality product, exceptional customer service, world-class communication, an on-time guarantee, and no surprises– whether printing magazines, postcards, flyers or anything else.
As a printer and publisher, Shweiki Media also believes that this hassle-free experience includes making their clients better. Utilizing relationships with industry experts, Shweiki Media strives to educate clients and help them thrive in the exciting world of publishing–while having lots of fun along the way!
For more great info from and about Shweiki Media, please check out our blog at shweiki.com/blog (and sign up for our free weekly expert webinars!), and subscribe to our Youtube Channel at youtube.com/shweikimedia. You can also follow us @ShweikiMedia and "like" us at Facebook.com/shweikimedia