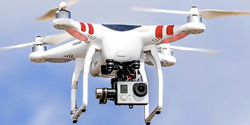 The major problem these publishers face is not being aware of the problem until it's too late. In order to avoid these pitfalls, all they have to know is what to be aware of so they can find the solution
Austin, TX (PRWEB) September 23, 2015
Shweiki Media Printing Company is excited to announce that they've teamed up with John Lawo, Jr., president of Magazine Media Strategies, Inc., to present a webinar on recognizing potential problems of magazine publishing. Lawo works to help publishers be more productive and take more money to their bottom lines, and in this webinar, he shares his wisdom.
This webinar is primarily directed to entrepreneurs and small to medium-sized publishers who entered the industry without a strong business background and have limited experience, specifically in magazine publishing. However, the concerns and suggestions are certainly not limited to these types of companies and individuals.
At one time or another, everyone will come up against matters in business that they are not prepared for. This could be due to inexperience in a particular area, market changes, economic concerns or other matters beyond one's control.
There is also the fact that the publishing industry is changing. Publishers like to stay in their comfort zone, which can lead to serious problems over time, and it's more prevalent than one might think. In the last few years, many publishers have been too late to realize the serious problem they were facing and their businesses died. Some recognized the problems they were facing and tried to turn matters around, but it was already too late. Other faced conditions beyond anyone's control, and still others never knew what hit them.
Many conditions changed more quickly and they weren't able to keep up. A few of those changes:
-Profits dwindled as revenue and expenses both became problems.
-Companies began moving advertising in other directions (digital, mobile, video, online, events, and social media) and purchases did not go as deep into markets as they had before.
-Consolidation reduced the number of advertisers in various markets.
-Postal rates increased.
-Traditional business models did not hold up well.
-New technology became more prevalent.
-Newsstands and bookstores faced major distribution changes.
This is why and where help is needed. The major problem these publishers face is not being aware of the problem until it's too late. Therefore, in order to avoid these pitfalls, all they have to know is what to be aware of so they can find the right solution
Shweiki is proud to launch this webinar and help publishers recognize those signs and discover how to avoid and rectify common mistakes.
Find the entire post on Shweiki.com/blog or click here to watch the webinar now!
Shweiki Media's mission has always been to help publishers improve by providing the most profitable, hassle-free printing experience possible. This includes guaranteeing the highest quality product, exceptional customer service, world-class communication, an on-time guarantee, and no surprises–whether printing magazines, postcards, flyers or anything else.
As a printer and publisher, Shweiki Media also believes that this hassle-free experience includes making their clients better. Utilizing relationships with industry experts, Shweiki Media strives to educate clients and help them thrive in the exciting world of publishing–while having lots of fun along the way!
For more great info from and about Shweiki Media, please check out our blog at shweiki.com/blog (and sign up for our FREE weekly expert webinars!), and subscribe to our Youtube Channel at youtube.com/shweikimedia. You can also follow us @ShweikiMedia and "like" us at Facebook.com/shweikimedia