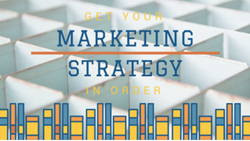 In this webinar, Pulizzi presents the essential steps to becoming an effective marketer.
Austin, TX (PRWEB) April 19, 2017
Shweiki Media Printing Company is excited to announce that they've teamed up with Joe Pulizzi - founder of the Content Marketing Institute, author of "Epic Content Marketing" - to present a new webinar focused on the workflow for a streamlined content marketing process.
In this webinar, Pulizzi presents the essential steps to becoming an effective marketer, and expands on the following topics:

Concentrating on the audience
Defining content
Creating a consistent plan
Building a calendar
Content creation
Editing
Bringing in marketing and sales
The webinar featuring the entire plan, including details for carrying out this seven-step process, is available on Shweiki's YouTube channel and, with an accompanying blog, on Shweiki.com. Click here to watch the webinar now!
About Shweiki:
Shweiki Media's mission has always been to help publishers improve by providing the most profitable, hassle-free printing experience possible. This includes guaranteeing the highest quality product, exceptional customer service, world-class communication, an on-time guarantee, and no surprises– whether printing magazines, postcards, flyers or anything else.
As a printer and publisher, Shweiki Media also believes that this hassle-free experience includes making their clients better. Utilizing relationships with industry experts, Shweiki Media strives to educate clients and help them thrive in the exciting world of publishing–while having lots of fun along the way!
For more great info from and about Shweiki Media, please check out our blog at shweiki.com/blog (and sign up for our FREE weekly expert webinars!), and subscribe to our Youtube Channel at youtube.com/shweikimedia. You can also follow us @ShweikiMedia and "like" us at Facebook.com/shweikimedia
About Joe Pulizzi:
Joe Pulizzi founder of the Content Marketing Institute, A content marketing evangelist and passionate about the color orange, Joe Pulizzi is one of the leading thought leaders behind the content marketing and social media movement.