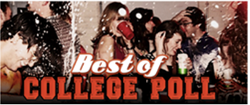 For years, print publications have found success with Reader's Choice programs, and with the advent of new digital platforms, there is now a substantial opportunity to grow and expand.
Austin, TX (PRWEB) January 22, 2014
For years, print publications have been running Reader's Choice programs in their communities and have found significant success with these initiatives. However, with the advent of new digital platforms, there is now a substantial opportunity to grow and expand these franchises, and as an industry, publications need to seize this opportunity. By capitalizing, newspapers can grow engagement with readers and SMB advertisers, while also generating substantial revenue and collecting valuable crowdsourced content.
In recent years, publications have taken a few steps by manipulating survey tools and contest platforms to bring certain elements of these promotions online. These steps increased efficiency and reader participation to some extent, but as new tools that are built specifically for Reader's Choice ballots come to light, publishers are presented with the opportunity to reach a wider audience while drastically cutting down on time spent administering ballots.
By adopting these new tools, one can take advantage of all the ways to bring their Reader's Choice programs to the next level in terms of the amount of revenue that's generated, as well as the size of the audience engaged around these franchises. Here Shweiki Media Printing Company teams up with Matt Coen of Second Street Lab to present publishers with effective ways to expand reach and grow profits with Reader's Choice ballots.
Sponsorships & Category Ads
Selling either an exclusive sponsorship or multiple sponsorships for both print and digital packages for programs is a great way to drive additional revenue. One can also sell category specific ads— restaurant, retail, recreation, and so on— to participating advertisers.
Upgraded Listings
To drive more digital revenue, one can sell upgraded ballot listings to participating advertisers. Consider supplementing the name of the business on the ballot with a logo, description, physical address, website link, and Facebook and Twitter icons.
Live Events
After a Reader's Choice program has wrapped up, one can consider hosting a live event that celebrates the winners and brings the experience to life for your audience. While this live event could be just a simple awards ceremony for winning advertisers, it could also be built it into a huge community event with tickets sold to the public. Publishers can pull out all the stops for events like this - vendor booths, event sponsorships, live music, and the works, and should have issues of the special section at the event for people to take home.
Agency Services
Reader's Choice programs offer the ability to deepen current relationships and create new relationships with SMBs in the community. Approaching advertisers with this program gives them a unique way to engage with their current customers, plus allows them to target potential new ones. This program is a great way for one to open the door with new advertisers to expose them to all one has to offer, including agency services.
Year-Round Destinations
Through social media and email promotion, a ballot will be able to reach a larger audience and enjoy huge viral reach as participants share the promotion among their networks. This valuable crowdsourced content that one will collect from the ballot can be utilized year-round in online directories that can ultimately serve as a destination on one's website showcasing the best businesses and services in thecommunity. These destinations present one with the possibility to sell ads year-round to participating advertisers.
Special Print Section
Many publications are doing special print sections for their Reader's Choices, and this is a huge growth opportunity. One has the ability to create a special section to promote their Reader's Choice program before it starts and after it is over. To monetize, one should consider selling ads to past winners in the preview special section and selling to winners in the edition after the program ends.
Deals Store
A deals store—a collection of deals centered around a theme—is an excellent way to continue driving revenue once the Reader's Choice ballot is over. The audience chose the winning advertisers, so it's clear that deals from those advertisers will be appealing to audience. Even if a publication doesn't have a regular deals program, one should consider creating a special store that features deals from the winners of the ballot.
Shweiki Media's mission has always been to help publishers improve by providing the most profitable, hassle-free printing experience possible. This includes guaranteeing the highest quality product, exceptional customer service and on-time delivery--when it comes to magazine printing or anything else.
As a printer and publisher, Shweiki Media also believes that this hassle-free experience includes making their clients better. Utilizing relationships with industry experts, Shweiki Media strives to educate clients and help them thrive in the exciting world of publishing--while having lots of fun along the way!
For more great info from and about Shweiki Media, please check out our blog at shweiki.com/blog (and sign up for our FREE weekly expert webinars!), and subscribe to our Youtube Channel at http://www.youtube.com/shweikimedia. You can also follow us @ShweikiMedia and "like" us at Facebook.com/shweikimedia.