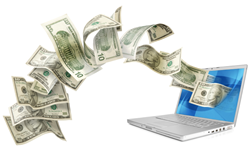 Banner ads present a business with the opportunity to do something cool and creative, which gives them some ammo when approaching advertisers to sell advertising space. Coming at them with something fresh is a great way to grab their attention.
Austin, TX (PRWEB) February 05, 2014
Shweiki Media correspondent Ryan Dohrn—founder of Brain Swell Media and 360 Ad Sales—has partnered to launch over 3,000 websites in the last 15 years and has worked with countless publications, both large and small, on the art of online revenue and functionality efficiency.
Today Shweiki Media teams up with Dohrn to present a must-watch webinar detailing strategies for increases in revenue and audience development and real-life examples of how businesses are optimizing their websites to do this.
Utilize Pop-Ups
While pop-ups are admittedly intrusive, they also work.
For example, one excellent strategy for a pop-up is using it to entice viewers with a small prize after an instant sign-up to one's weekly newsletter. Providing a bait of sorts in the form of a prize is a great way to persuade visitors to the site to sign up, rather than just discarding the pop-up like they would in most cases. And all of the sudden, with a click of the mouse, one has added another audience member to their database.
Build a Banner Ad System
Another step for adding online revenue is to upgrade one's banner ad system, and there are numerous new types of technology within the banner ad system—including, for example, an expanding banner ad.
These banner ad systems give a business the opportunity to do something really cool and creative. This is important because it gives one some ammo when approaching advertisers to sell advertising space. Coming at them with something fresh and different is a great way to grab their attention and give one's site a slight one-up on competitors'.
One thing to consider is placing one's own logo at the top, directly in the center of the page. Doing this allows one to place banner ads sandwiching the logo, creating more ad space—and, by proxy, more potential for profit.
For more strategies on increasing the revenue of one's website, click here to watch the webinar now.
Shweiki Media's mission has always been to help publishers improve by providing the most profitable, hassle-free printing experience possible. This includes guaranteeing the highest quality product, exceptional customer service and on-time delivery, whether printing magazines, flyers, postcards or anything else.
As a printer and publisher, Shweiki Media also believes that this hassle-free experience includes making their clients better. Utilizing relationships with industry experts, Shweiki Media strives to educate clients and help them thrive in the exciting world of publishing--while having lots of fun along the way.
For more great info from and about Shweiki Media, please check out our blog at shweiki.com/blog (and sign up for our FREE weekly expert webinars!), and subscribe to our Youtube Channel at youtube.com/shweikimedia.  You can also follow us @ShweikiMedia and "like" us at Facebook.com/shweikimedia.