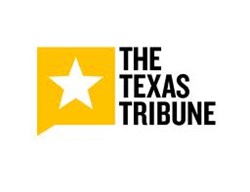 Shweiki is excited for the opportunity to open their press to the Tribune's readers, with the capability to serve their needs for political mailers, postcards, flyers, publications and more.
Austin, TX (PRWEB) November 15, 2013
Shweiki Media Printing Company is proud to announce that their partner, The Texas Tribune, has been awarded Excellence in Online Journalism—Medium-Sized News Outlets at the The Online Journalism Awards at the Online News Association's 2013 Conference.
The Texas Tribune is a nonpartisan, nonprofit media organization with the goal of promoting civic engagement and discourse on public policy, politics, government and other matters of statewide concern in the Lone Star State. The Online Journalism Awards seek to acknowledge groundbreaking work in multimedia storytelling and honor excellence in digital journalism, with an emphasis on independent, community, nonprofit, major media and international news sites. The Tribune beat out Quartz, Mother Jones and The Verge for the award.
Shweiki Media serves as the official printing partner of the Texas Tribune, printing the program for the Tribune's festival and fulfilling their post card/rack card printing needs. Shweiki is pleased to congratulate the Tribune and looks forward to serving as its preferred and official printing partner for many years to come. Shweiki is also excited for the opportunity to open their press to the Tribune's readers, with the capability to produce political mailers, postcards, flyers and publications—all while staying true to their promise and delivering high-quality, hassle-free printing and guaranteed on-time delivery.
Shweiki Media's mission has always been to help publishers improve by providing the most profitable, hassle-free printing experience possible. This includes guaranteeing the highest quality product, exceptional customer service and on-time delivery.
As a printer and publisher, Shweiki Media also believes that this hassle-free experience includes making their clients better. Utilizing relationships with industry experts, Shweiki Media strives to educate clients and help them thrive in the exciting world of publishing--while having lots of fun along the way!
For more great info from and about Shweiki Media, please check out shweiki.com, follow us @ShweikiMedia and "like" us at Facebook.com/shweikimedia.