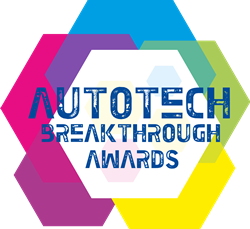 Our mission is to power the connected vehicle ecosystem working directly with automotive manufacturers who supply the vehicles responsible for moving people and goods around the world safely and reliably - Hemant Sikaria, CEO and Co-Founder of Sibros
LOS ANGELES (PRWEB) October 20, 2021
AutoTech Breakthrough, a leading market intelligence organization that recognizes the top companies, technologies and products in the global automotive and transportation technology markets, today announced it has awarded Sibros, a pioneer of deep Over-the-Air (OTA) connected vehicle systems, winner of the "Data Management Platform of the Year" recognition in the second annual AutoTech Breakthrough Awards.
Sibros' all-in-one automotive software and data management platform enables any automaker to power their connected vehicle ecosystems, encompassing OTA software updates to every Electronic Control Unit (ECU), smart data collection from every ECU, and remote diagnostic commands to any ECU. The Deep Connected Platform™ is an embedded firmware and cloud system offered directly to OEMs on a simple SaaS-based model that eliminates the costly and time-intensive integration efforts traditionally required of delivering robust automotive OTA solutions.
The company's embedded firmware products were uniquely designed to run on any vehicle network architecture (EV, hybrid, fuel cell, internal combustion) with minimal integration effort to seamlessly connect and manage vehicles in the cloud on any cloud platform provider. This hardware- and cloud-agnostic approach allows OEMs of any kind (cars, trucks, motorcycles, scooters, commercial fleets, buses or tractors) to innovate and scale connected vehicle feature sets at global on-demand scale.
Sibros' Deep Connected Platform™ delivers continuous, vehicle-wide Over-the-Air updates and real time data collection for all vehicle domains, controllers and components without the need for reflashing target ECUs. This results in an agile connected vehicle management solution can be rapidly re-deployed across any segment of OEM fleet makes, models and geographies, while also handling required safety, cybersecurity and data privacy compliances and frameworks such as UNECE WP.29, ISO 26262, ASPICE, GDPR, among others.
Armed with high precision connected vehicle data for all embedded systems in the cloud, OEMs can unlock actionable vehicle analytics and data-driven use cases that enable new connected vehicle services, while also personalizing and improving vehicle functionality throughout its entire lifecycle, from day zero to end-of-life.
"We are honored to receive this award from AutoTech Breakthrough. Our mission is to power the connected vehicle ecosystem working directly with automotive manufacturers who supply the vehicles responsible for moving people and goods around the world safely and reliably," said Hemant Sikaria, CEO and Co-Founder of Sibros. "We are pleased to say this solution is being adopted by forward-thinking automakers today and can scale from 10 to 20 million vehicles, supporting the entire automotive software and data lifecycle from R&D, manufacturing, post-sale, and service."
The mission of the annual AutoTech Breakthrough Awards program is to conduct the industry's most comprehensive analysis and evaluation of automotive and transportation technology categories, including Connected Car, Electric Vehicles, Engine Tech, Automotive CyberSecurity, Sensor Technology, Traffic Tech and many more. This year's program attracted more than 1,400 nominations from over 15 different countries throughout the world.
"The rise of connected, autonomous, shared and electrified mobility requires total vehicle connectivity for secure OTA software updates and data collection on every microcontroller in a vehicle to reduce costly recalls and offer a continuously updateable and ever improving vehicle. However, nine out of ten automakers have yet to achieve total vehicle connectivity," said Bryan Vaughn, Managing Director of AutoTech Breakthrough Awards. "The Sibros platform is solving this problem with over a million vehicles connected and powered on. Congratulations on being named Data Management Platform of the Year."
####
About Sibros
Sibros powers the connected vehicle ecosystem with its Deep Connected Platform (DCP) for safe and secure deep software updates, data collection and diagnostics in one vertically integrated system. DCP supports the majority of vehicle network architectures out-of-the-box and is built to the most rigorous safety, security and data privacy standards in the world, such as ISO 26262 (Functional Safety), GDPR and WP.29. Sibros empowers OEMs to reduce recalls and warranty claims and innovate dozens of connected vehicle use cases spanning fleet management, predictive maintenance, product design optimization, usage based insurance and beyond. Most recently, Sibros was named 2021 Connected Car Platform of the Year by IoT Breakthrough Awards. To learn more about the Silicon Valley based company, visit http://www.sibros.tech.
About AutoTech Breakthrough
Part of Tech Breakthrough, a leading market intelligence and recognition platform for global technology innovation and leadership, the AutoTech Breakthrough Awards program is devoted to honoring excellence in automotive technologies, services, companies and products. The AutoTech Breakthrough Awards program provides a forum for public recognition around the achievements of AutoTech companies and solutions in categories including Connected Car, Electric Vehicles, Engine Tech, Automotive CyberSecurity, Sensor Technology, Traffic Tech, Vehicle Telematics and more. For more information visit AutoTechBreakthrough.com