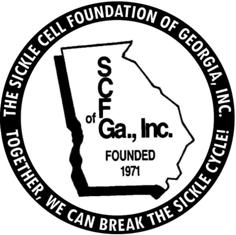 Over the years, Camp New Hope has had a tremendously positive and gratifying effect on young campers and their families.
Atlanta, GA (PRWEB) April 03, 2014
The Sickle Cell Foundation of Georgia, Inc. inspired by successful crowd funding campaigns in social media, has launched a new fundraising campaign on its website to help support its programs and special needs summer camp – Camp New Hope. Campers range in age from 6 – 15 and are unable to attend traditional summer camps due to their illness. The campaign, accessed at http://www.sicklecellga.org, will continue through July 31, 2014.
The online campaign entitled, "Six Degrees of Inspiration," encourages supporters to create personal giving pages that can be shared through social media profiles. The campaign has set a fundraising goal of $40,000. The Foundation, along with Camp Twin Lakes and other donors help subsidize the actual program costs.
The campaign encourages donors and those affected by Sickle Cell to recruit six friends in their networks to help children afflicted with sickle cell. The Foundation urges interested parties to share information provided about sickle cell with six other people and to consider the impact they can have on the lives of chronically-ill children.
The campaign also enables sickle cell families to tell their stories through personalized giving pages. Supporters can donate generally or in the memory of patients who have passed from sickle cell disease.
Donations will help the Foundation offer a memorable Camp New Hope experience as well as supporting sickle cell education and testing in Georgia. "Over the years, Camp New Hope has had a tremendously positive and gratifying effect on young campers and their families. Camp is the place where young people can build confidence, become independent, enjoy nature, and nurture lifelong friendships with persons like themselves. The cost of camp is higher than most because our children require medical attention, specialized facilities, and skilled personnel," explained Deb McGhee-McCrary, the Sickle Cell Foundation's CEO and daughter of its co-founder the late Dr. Nelson McGhee, Jr. "We are also on the front lines of disease detection in public schools and at a host of events."
The Sickle Cell Foundation's Camp New Hope coordinated by certified counselor Jackie George, promotes self-esteem, independence, and friendships. Campers are mentored by camp counselors, many of whom are sickle cell patients and former participants.
The Foundation is asking supporters to tap into their "six" today and help Break the Sickle Cycle. To give and create a customized "Six Degrees" giving page, visit give.sicklecellga.org. "Rest assured that the support is greatly appreciated and the donations will give relief for children living with this chronic disease," explained George.
For more information, contact the Sickle Cell Foundation of Georgia at (404) 755-1641.