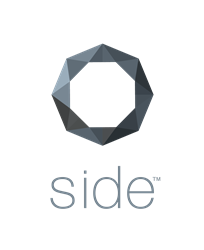 We are thrilled that the agents and teams we've partnered with are on the REAL Trends America's Best Real Estate Professionals list.
SAN FRANCISCO (PRWEB) August 28, 2019
Side, the only brokerage that uses technology to transform agents and brokers into market-leading brands and businesses, announced today that the partner agent teams they power are ranked on the REAL Trends 2019 America's Best Real Estate Professionals list. REAL Trends, the trusted source of residential brokerage news, analysis, and information, compiles data every year and honors the best real estate agents and agent teams in America. To make the America's Best list, agents must be ranked in the top half of the top 1% of all 1.4 million licensed real estate professionals in the US.
"With today's release of the 2019 America's Best Real Estate Professionals list, an elite group of real estate agents across the country are receiving well-deserved recognition. These sales associates are far above average and have built enormously successful small businesses in an extremely competitive field," says Steve Murray, president of REAL Trends.
"Those individual agents and teams who make up the 2019 America's Best Real Estate Professionals represent less than 1.5% of all Realtors® in the country yet account for over 12% of the closed transactions, and more than 22% of all the sales volume closed last year," says Murray. "It's incredible to consider that such a small number of real estate professionals have found a way to truly build their own businesses."
REAL Trends' findings confirm Side's mission to improve the way real estate works by enabling and empowering top performing agents to better serve the needs of home buyers and sellers. The company only works with top-producing agents, providing them with a proprietary technology platform and the highest level of support in the industry.
Agents who partner with Side own their business and benefit from an economic model designed to help them build, grow and scale highly-productive teams. Founded in January 2017, Side powers over 90 of the industry's top producing real estate agents and teams and is on track to represent over $8 billion in annual home sales by the end of the year.
"We are thrilled that the agents and teams we've partnered with are on the REAL Trends America's Best Real Estate Professionals list. We are privileged to work with such extraordinary real estate professionals and are excited to continue to exclusively support and empower the world's best agents," said Guy Gal, Side's CEO and co-founder.
America's Best Side Partner Agent Teams and Individuals:
Real Estate Experts
Room Real Estate
Mei Ling with 8 Blocks Real Estate
OWN Real Estate
Gueco Group with Kinoko
Level Up Realty
Veritas Homes
District Homes
Portfolio Real Estate
InSync Real Estate
City Real Estate
Mosaik Real Estate
Navigate Realty
Ascend Real Estate
Jaya Joshi with Town Real Estate
The DeMasi Group with Echelon Real Estate
Alex Clark with The Front Steps
Perspective Real Estate
Helm Real Estate
Elevation Real Estate
Chad West Myers with Rinu Real Estate
Thrive Real Estate
Terel Beppu with The Beppu Group
Momentum Realty
Aethos Real Estate
Mark Daya with SacPlatinum Realty
David Oliphant with Ocean Blue Real Estate
Cynthia Cummins with Kindred SF
Patrice Horvath with Illuminate Properties
Mary Fenton with Level 5 Real Estate
About Side:
Side is the only real estate brokerage that transforms agents into businesses. The company exclusively partners with the best agents to create, grow, and power their own business, without the cost, time, or risk. Led by experienced industry professionals and technology innovators, the Side team is continuously developing technology that improves productivity, compliance, marketing, and customer experience, all to support their best-in-class partner agents. Side is headquartered in San Francisco. For more information, visit http://www.sideinc.com.