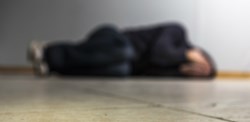 Los Angeles, CA (PRWEB) August 26, 2013
Crosner Legal is set to launch sideeffectlawyer.com this week. The site will focus specifically side effect lawsuits stemming from defective medical devices and adverse side effects caused by pharmaceuticals.
Lawsuits against the manufacturers of defective medical devices and pharmaceuticals that cause dangerous and hazardous side effects have been on the rise as of late. The site aims to provide the necessary information and education to the people who have suffered from the negligence of these manufacturers.
It's a very unique site that it provides only pertinent medical information, and what a consumer's legal rights are concerning the negligence. Most other lawyers in this sector only provide little snippets of information on their site where sideeffectlawyer.com will only service patients suffering from side effects.