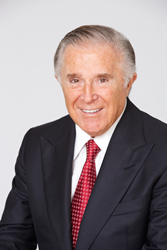 A frequent comment from the grant recipients is that they might never have achieved such success without this early funding from the Kimmel Foundation.
(PRWEB) May 21, 2015
The Sidney Kimmel Foundation for Cancer Research has selected the 2015 recipients for the Kimmel Scholar Program. Fifteen research scientists and medical doctors from across the United States will receive two year grants totaling $200,000 each under the Foundation's on-going Kimmel Scholar program. This year's selection brings the total to 262 talented cancer researchers who have received grant money since the Foundation's inception.
The Kimmel Scholar Awards were created to advance the careers of gifted, young scientists involved in cancer research. Those selected are chosen for demonstrating the greatest promise and innovation in their work, must be in the early stages of their research careers, and have not yet received a major grant from NIH or other funding sources
Sidney Kimmel, the organization's namesake, founder of The Jones Group Inc., and president of Sidney Kimmel Entertainment, meets each year with the Foundation's medical advisory board as the esteemed group of leading cancer doctors narrows down the applicants from a pool of approximately 150. Since the early '90s, Sidney Kimmel has contributed more than $550 million to cancer centers and cancer research and another $300 million to the arts, medicine and Jewish continuity. Most recently, Sidney Kimmel pledged $110 million to Thomas Jefferson University's medical school, which was renamed the Sidney Kimmel Medical College in his honor. Kimmel is a member of Warren Buffett and Bill Gates' Giving Pledge, having already committed more than half of his net worth to charitable causes.
Many of the exceptional young scientists who have their careers 'jump started' by the Sidney Kimmel Foundation for Cancer Research go on to receive millions of dollars in funding from the NCI and NIH and make significant contributions to the field of cancer research. A frequent comment from the grant recipients is that they might never have achieved such success without this early funding from the Kimmel Foundation.
The recipients for 2015 are:
*Timothy Burns, M.D., Ph.D.
University of Pittsburgh
"Targeting oncogene driver dependent lung cancer through induction of apoptosis after TWIST inhibition"
Grant Challen, Ph.D.
Washington University, St. Louis
"Functional characterization of novel tumor suppressors in chronic myeloid neoplasms"
Greg Delgoffe, Ph.D.
University of Pittsburgh
"Dissecting metabolic signals that promote immune tolerance in the tumor microenvironment"
Daniel Jarosz, Ph.D.
Stanford University
"Harnessing genetic capacitors to control cancer evolution"
Peter Lewis, Ph.D.
University of Wisconsin-Madison
"Elucidating mechanisms of chromatin dysregulation by oncohistones in pediatric cancers"
*Julie-Aurore Losman, M.D., Ph.D.
Dana-Farber Cancer Institute
"Identifying the effector genes that mediate transformation by mutant IDH and loss of TET2 in AML"
*Nicholas Mitsiades, M.D., Ph.D.
Baylor College of Medicine
"A novel therapeutic target for prostate cancer"
*Tobias Neff, M.D.
University of Colorado Denver
"Tumor suppressive roles of Ezh2 in acute leukemia"
Kathryn O'Donnell, Ph.D.
University of Texas, Southwestern Medical Center
"Dissecting novel mechanisms of lung cancer pathogenesis"
William Pomerantz, Ph.D.
University of Minnesota
"Epigenetic Regulation in cancer by BPTF bromodomain inhibition"
Poulikos Poulikakos, Ph.D.
Icahn School of Medicine at Mount Sinai
"Elucidating drug mechanisms to target raf-dependent tumors"
Jikui Song, Ph.D.
University of California, Riverside
"Structure and mechanism of mammalian DNA methylation machineries in health and cancer"
Rupa Sridharan, Ph.D.
University of Wisconsin-Madison
"Role of histone modifying enzymes in tumorigenesis"
Scott Williams, Ph.D.
University of North Carolina, Chapel Hill
"Characterization of oral stem cells and their role in squamous cell carcinomas"
*Laura Wood, M.D., Ph.D.
Johns Hopkins University School of Medicine
"Defining the molecular drivers of key transitions in pancreatic cancer"
The Foundation is particularly interested in helping physicians who are engaged in research which can rapidly be translated into benefits for patients with cancer. This year five of the fifteen awards have been designated for such "Translational Research."
The Sidney Kimmel Foundation for Cancer Research has also funded cancer centers at Memorial Sloan-Kettering Cancer Center, Thomas Jefferson University and Johns Hopkins University. The gift to Johns Hopkins, $150 million, is the largest gift ever received by that institution. In the area of arts and culture, The Kimmel Foundation has supported the Kimmel Center for the Performing Arts and National Museum of American Jewish History in Philadelphia as well as the United States Holocaust Memorial Museum in Washington D.C., among others. For more information visit http://www.kimmel.org.
# # #