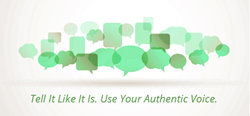 "People can only connect with what they understand," Cardenas says, "If they don't understand your company's values, goals, and personality, they will never be able to connect with your story."
Seattle, WA (PRWEB) May 28, 2014
"It's simple, really. If you want to sell your product or service, you have to get people interested in your company," says Daniel A. Cardenas, founder and director of Sierra Media.
"If you want to get people interested in your company," he continues, "You have to get them to connect with your brand. So, the real question seems to be - How do you get people to connect with your brand?"
In a recently released article on how to develop a corporation's authentic voice, Sierra Media explains what an "authentic voice" is, how a corporation can develop their authentic voice, and how that voice is best communicated through video in a way that impacts viewers.
"People can only connect with what they understand," Cardenas says, "If they don't understand your company's values, goals, and personality, they will never be able to connect with your story."
After Sierra Media understands the authentic voice a corporation is seeking to portray, they craft a creative, effective video production strategy that is specifically constructed to jive with that voice.
The resulting video production is engaging, authentic, impacting, and serves as an effective customer education and marketing tool.
Cardenas concludes by saying, "Tell it like it is, show the world who you really are, and project your authentic voice to the people that are ready to hear it."
About Sierra Media
Daniel A. Cardenas founded Sierra Media, Inc. in 1987 and has had years of experience creating innovative, engaging and effective videos for a variety of industries, from billion dollar enterprise clients to start ups. The team at Sierra Media are experts in developing video productions that encapsulate a company's image, personality, and brand story. Their most prominent goal is to capture their client's authentic voice and infuse it into a quality video production that tells the world who they really are.
Sierra Media
2815 Baker Ave. Suite #201
Everett, WA
lexi(at)sierra-media(dot)com
425.259.4429
http://www.sierra-media.com