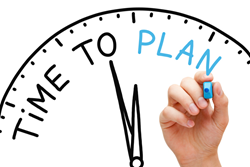 Practicing your skills, honing your abilities, creating something through your determination—this is how success is won and goals achieved.
Seattle, WA (PRWEB) August 12, 2014
"I live by a twist of the the old adage," says Daniel A. Cardenas of Sierra Media, "'Practice makes perfect'. Practice makes permanent, and perfect practice makes perfect. The message of the axiom is clear; smart, hard work is the key to success. Practicing your skills, honing your abilities, creating something through your determination and labor—this is how success is won, and goals achieved."
This editorial piece from Sierra Media exhorts businessmen and entrepreneurs to not only work hard, but to work 'smart'.
Cardenas suggests that businessmen examine their lists of things to do each day and prioritize them. The article explains that, by doing the most important tasks first, executives can make more time for themselves to focus on the big picture, create more effective systems, evaluate current models, and constantly evolve and improve.
"By structuring your day in these ways, you will find that you are able to achieve your lists of tasks more easily, quickly, and effectively while providing the greatest return on your investment of time, money, and effort," says Sierra Media.
For more information about Sierra Media's video services, click here.
Cardenas also encourages businesses to realize that the key to success is to not only work hard themselves, but to also surround themselves with associates who also work hard alongside them.
The article points out to readers that the businesses that are at the top of their field are inevitably run by CEO's and executives that are willing to put in all the hard, 'smart' work that they would expect from their employees.
Cardenas acknowledges that this is the model on which he built his business as well:
"At Sierra Media, we set high standards for all employees regarding their performance. It's our belief that as each member of our team works hard and works smart, we will be able to provide all of our clients with the best possible service available."
About Sierra Media
Daniel A. Cardenas founded Sierra Media, Inc. in 1987. Sierra Media has had years of experience creating innovative, engaging, and effective videos for a variety of industries, from billion dollar enterprise clients to start ups. Their goal is to produce great videos that tell stories which attract viewers to a companys key message. Sierra Media captures the authentic voice of their clients and uses it to tell their stories through the videos that they produce.
Sierra Media's corporate offices are located at 2815 Baker Avenue Suite #201, Everett, WA, but they serve clients mainly throughout Washington State, but they also have several clients along the west coast in Oregon and California.
Contact:
Lexi Ryman
Marketing Manager
lexi(at)sierra-media(dot)com
425.259.4429