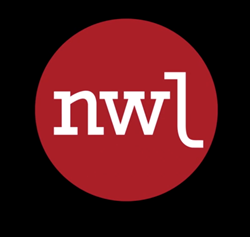 We tell the stories of the Northwest that need to be told.
Everett, WA (PRWEB) May 26, 2014
Sierra Media, video production and creative marketing firm, has re-launched Northwest Live, an organization that supports the following types of organizations and causes in the Northwest, helping them engage their followers and drive up interest in their stories.
Non-Profits that support humanitarian, cultural or environmental issues
Entrepreneurs or start-ups with an interesting product or story
Organizations that support a great cause
View some of Northwest Live's professional, creative videos by visiting: http://www.nwlive.tv.
Northwest Lives showcases great stories with quality videos produced by Sierra Media, supporting clients who can't afford the typical cost to produce commercial-quality stories with videos.
Sierra Media has produced professional-grade, high-end videos for companies like Intuit, WatchGaurd, Fluke Networks, Eventbrite and hundreds more. They see Northwest Live as a way to give back to causes and communities they care about.
"In many cases, Sierra Media develops the story, and then writes, directs, shoots and produces the video at no or little charge to the Northwest Live clients," says Daniel A. Cardenas, founder and creative director of Sierra Media and the driving force behind Northwest LIve.
"But now," he continues, "We're asking people to make donations to help spread the word about these great organizations and people that we showcase with these videos."
Sierra Media is passionate about telling stories. "Hook 'em with killer video," is what they take pride in. Cardenas and his Sierra Media crew are taking their creative mindset and professional ability and using it to tell stories that are integrated into the Northwest, like their latest project for elpis&wood, a handcrafted furniture shop based in Everett, WA.
Mr. Cardenas also went on to say, "It is in our genes to uncover the authentic voice of our clients and use it to tell their story through our video productions, whether they are billion dollar corporate client or a non-profit or start-up who is not yet able to afford our services. If you love the Pacific Northwest like we do, you'll love what Sierra Media is doing through their video productions to tell these stories."
About Sierra Media
Daniel A. Cardenas founded Sierra Media, Inc. in 1987. Sierra Media has had years of experience creating innovative, engaging, and effective videos for a variety of industries, from billion dollar enterprise clients to start ups. Their goal is to produce great videos that tell stories which attract viewers to a company's key message. Sierra Media captures the authentic voice of their clients and uses it to tell their stories through the videos that they produce.
Sierra Media's corporate offices are located at 2815 Baker Avenue Suite #201, Everett, WA, but they serve clients mainly throughout Washington State, but they also have several clients along the west coast in Oregon and California.
Contact:
Lexi Ryman
Marketing Manager
lexi(at)sierra-media(dot)com
425.259.4429