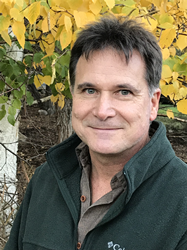 Students emerging from the Sierra College entrepreneurial programs are being given an opportunity to pitch their startups at this Mentor Round on Feb. 20.
ROCKLIN, Calif. (PRWEB) February 07, 2019
Sierra College is contributing to the Sacramento startup ecosystem with the second Startup Pitch Mentor Round on Wednesday, February 20, 2019 from 5:30-8:30 pm featuring local entrepreneurs, students pitching startups and mentors assembled by Steve Ricketts, Founder, SRickettsConsulting. The keynote speaker is Sam Bousfield, Founder and CEO, Samson Sky, developer of Switchblade, the world's first flying sports car. The pitch night event will be held in Weaver Hall at the Rocklin campus of Sierra College. The community is invited to attend and can order tickets for Startup Pitch Mentor Round.
With three wheels and swing out wings, the Samson Switchblade flying vehicle will enable owners to drive to the airport and fly to their destinations. After more than 10 years in development, the company has almost 900 pre-orders from 47 states and 30 countries and a pre-launch third-party valuation in excess of $75 million. The company expects to schedule the maiden voyage within the next few months. Bousfield, and his wife and partner, Martha, reside in Meadow Vista, CA. Learn more at the Samson Sky website.
Jocelyn Munroe, Founder and CEO, e-Handoff, will also be speaking about the evolution of her company. She won the first prize at the StartupSac Warm-Up Pitch in December 2018. The vision of e-Handoff is to assist clinicians, patients and families worldwide to communicate successfully during transitions of care points along a patient's journey, to help people get and stay well.
The goal of Sierra College Startup Pitch Mentor Round on February 20 is to encourage regional entrepreneurship by connecting successful founders with students and the community, explained Ricketts. "The mentors have generously agreed to share their expertise with students who pitch their business ideas," said Ricketts. "The community is invited to attend to hear about exciting young companies as well as listen to the advice and resources suggested by the mentors."
The mentors include: David Dwelle, Co-Founder, Flyers Energy, LLC and Pacific Power Renewables; Jason France, Founder, President and Sole Owner, ClipperCreek, Inc.; Mark Haney, Founder, CEO, HaneyBiz and Host, The Mark Haney Show and Monique Brown, VP Operations, HaneyBiz; Rand Heer, Founder, CEO Piller Corporation and Alight, Inc.; Aaron Klein, Co-Founder, CEO Riskalyze, Inc.; Dr. Grover Lee, Founder, CEO, Wise Villa Winery and American Health Care; Bridget Powers, Former Mayor of Auburn and President, JxB Properties; Don Whitaker, Founder, CEO CERONIX, Inc.; Craig Mitchell, Director, DCA Partners, LLC; Debbie Lowe Muramoto, Director, Women's Business Center; Eric Ullrich, Co-Founder, Hacker Lab and Steve Ricketts, Founder SRickettsConsulting.
Carol Pepper-Kittredge, Associate Dean, Workforce Innovation, Sierra College, explained that faculty members are collaborating to create new programs that prepare students to think like entrepreneurs. "Business professor, Dennis Wingate, adapted the Adobe Kickbox model to propel students through the business startup planning process," said Pepper-Kittredge. "He and Denise Bushnell, business professor, with other faculty members created a Business Entrepreneurship Skills Certificate and Interdisciplinary Entrepreneurship Certificate. Students emerging from these programs are being given an opportunity to pitch their startups at this Mentor Round."
Sierra College can support entrepreneurs at the heart of regional economic growth, explained Amy Schulz, Dean, Business and Technology Division. "Students in all disciplines have creative ideas that could become local services or products manufactured in our region," said Schulz. "The college is grateful to the volunteer mentors who can provide the essential encouragement that gives students the confidence to pursue their dreams." Sierra College offers entrepreneurship classes, business certificates and degrees, community education courses, the student Enactus Club and connections with community makerspaces where members can refine their ideas, develop prototypes and receive advice.
Get tickets for the Feb. 20 Startup Pitch Mentor Round. For more information, contact Steve Ricketts at sricketts(at)cebridge.net or (530) 878-0112.
Sierra College District is rising to the needs of our community. Sierra College serves 3200 square miles of Northern CA with campuses in Roseville, Rocklin, Grass Valley, and Truckee. With approximately 125 degree and certificate programs, Sierra College is ranked first in Northern California (Sacramento north) for transfers to four year Universities, offers career/technical training, and classes for upgrading job skills. Sierra graduates can be found in businesses and industries throughout the region.