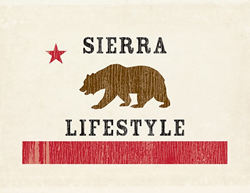 'Our stores maintain the character, tradition and expertise developed over decades by local owners.' - Philip Hertzog, CEO
(PRWEB) March 18, 2016
Sierra Lifestyle has recently launched a new round of $3M on Fundable. Its campaign on CrowdFunder has reservations for over $900,000 in convertible notes.
"When I was a kid, there weren't any big specialty stores" said Co-Founder and CEO Philip Hertzog. "I used to visit Pat's Ski and Sport in Torrance, California, after school and I remember Pat had pictures of skiers and ski equipment on the wall. I would talk to Pat because he knew everything about skiing. He used to set up trips to Big Bear and Mammoth Mountain and that's how I got involved in the sport."
"We are onto something special," added Phil. "Sierra Lifestyle is different from the national chain stores because our stores maintain the character, tradition and expertise developed over decades by local owners. By bringing small, capable outdoor retail stores under the Sierra Lifestyle umbrella, we can fully modernize their workflows and optimize efficiency, all while retaining the local ambiance, branding and level of expertise that are so crucial to the success of these local stores and trust among their clientele." In addition to renting and purchasing skiing, snowboarding, fishing, biking and camping gear, customers can relive the spirit of the Sierra with our cozy home décor line. Sierra's concierge and tour service, including guided tours, is right on the mark for those who want to dive right into the Sierra Lifestyle experience.
"We are in a strong position to achieve our 2016 revenue and acquisition goals," said Ray Valdez, CFO of Sierra Lifestyle, who has vast experience in both private and public retail companies. "We intend to undertake a series of acquisitions, launch new online stores and complete a Regulation A+ offering this year," added Ray.
In 2015, Sierra Lifestyle:

Acquired 2 well established retail stores with 3 online stores in Mammoth Lakes and Bishop, CA
Acquired an enterprise computer system which integrates brick & mortar and online stores
Received over $900,000 in reservations from investors
Hired Fox Rothschild as a securities firm to manage capital raising initiatives and investor offerings.
Click here to view the campaign on Fundable.
No money or other consideration is being solicited or accepted in relation to the Regulation A+ offering at this time. Offers to buy securities of Sierra Lifestyle cannot be accepted, and no part of any purchase price can be received, until a Form 1-A Registration Statement is qualified by the U.S. Securities and Exchange Commission, and any offer may be withdrawn or revoked at any time before notice of its acceptance is given after the qualification date. An indication of interest on behalf of a potential investor involves no obligation or commitment of any kind.