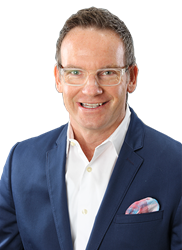 Money does not create happiness. All too often, financial wealth combined with a lack of time creates frustrating pitfalls for athletes and celebrities.
ATLANTA, Georgia (PRWEB) June 01, 2017
SignatureFD, a leading privately held financial design and advisory firm, today announced the addition of Rob Vaka as Director of Client Engagement, SignaturePRO. This role was created to expand SignatureFD's focus on addressing the highly specialized needs of athletes and entertainers, leveraging Vaka's extensive experience in this market segment.
Vaka was most recently the Co-Founder and Chief Giving Officer of Getaway2Give and its G2G Collection, and has spent the past 10 years helping athletes, entertainers and high achievers make an impact through charitable fundraising and meaningful travel experiences. Vaka seeks to build off of his experience to enable this group to make an even bigger impact by helping them apply both the financial and non-financial aspects of their wealth.
"Money does not create happiness. All too often, financial wealth combined with a lack of time creates frustrating pitfalls for athletes and celebrities. My goal is not to be a financial planner. Instead, my mission is to help this group focus on all facets of their wealth, which includes their time, talent, wisdom and influence so that they can maximize their impact and live more fully," said Vaka.
Vaka will expand the newly launched SignaturePRO, an initiative designed to help professional athletes, coaches and entertainers gain the tools and knowledge needed to successfully navigate the next chapters in their lives. With a significant number of professional athletes in financial distress within a few years of retirement, SignaturePRO provides targeted education, mentoring, business and life skills development and financial guidance along with access to a community of peers and business leaders. "We've been laser focused on the distinctive challenges that this market faces. Rob's addition to our team bolsters our ability to empower this group to be successful post-career," said Jay Loyd, Director of SignaturePRO, who has spent his career engaging with professional athletes.
As a winner of multiple financial services industry awards as well as numerous "Best Places to Work" awards, SignatureFD's addition of Vaka bolsters its reputation as a top tier firm in Atlanta. "We're constantly looking for the most meaningful ways to serve the various needs of our clients and Rob is an ideal fit. Rob's unrelenting passion for creating significance couldn't be a better match with the values that have permeated our culture at SignatureFD," said Jeff Peller, Co-Founder and Chief Executive Officer of SignatureFD.
About SignatureFD
SignatureFD, LLC, is an innovative and comprehensive financial design firm with a simple mission: to empower each client to use their wealth to live a great life. Founded in 1997, SignatureFD offers a full suite of wealth management services designed to meet the needs of high-net-worth individuals and families. These include asset management, asset protection, tax planning, cash flow and debt management, wealth transfer planning, and financial life planning. For more information, visit the SignatureFD website at http://www.signaturefd.com.