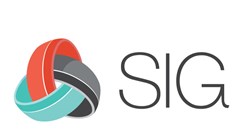 SIG events are known for having a collaborative and collegial atmosphere...
Minneapolis, MN (PRWEB) January 22, 2014
SIG, the premier membership organization for sourcing, procurement and outsourcing executives, today announces a powerful line-up of speakers at its upcoming Symposium in Minneapolis taking place February 6, 2014. The agenda is packed with keynote presentations, buy-side peer forums, panel discussions, breakout sessions and networking opportunities. Topics cover a wide range of issues, including measuring savings, procurement transformation and leveraging information to help mitigate risk.
"Having a line-up of speakers from companies like Target, Cargill, U.S. Bank, UnitedHealth and Digital River not only represents the diversity we have in our SIG members, but also ensures attendees that they will hear a cross-section of issues from a broad range of industries," says SIG CEO and President Dawn Evans. "The dialogues that we have at these events are rich and powerful."
"It is amazing to watch attendees have an 'Aha!' moment at this event when they glean something from another industry that they can apply in their own," adds Stephani McGarry, SIG Senior Director of Global Events. "SIG events are known for having a collaborative and collegial atmosphere, which results not only in the sharing of best practices, but also in the successes and failures from which we all can learn."
SIG Symposiums bring together executives from Global 1000 and Fortune 500 companies to network and discuss issues and best practices in sourcing, procurement, outsourcing, offshoring, and nearshoring. Over the course of this one-day event, senior buy-side executives from different industries will share successes and failures, engage in open dialogues and address challenges faced by sourcing and outsourcing executives. For more information or to register, visit http://www.sig.org/symposiums-minneapolis.php.
About SIG
SIG, http://www.sig.org is a membership organization that provides thought leadership and networking opportunities to executives in sourcing, procurement and outsourcing from Fortune 500 and Global 1000 companies. It has served these professionals and opened dialogues with their counterparts in finance, HR, marketing and other business functions throughout its 22-year history. SIG is acknowledged by many as a world leader in providing "next" practices, innovation and networking opportunities through its: global and regional events, online webinars and teleconferences, member peer connection services, content-rich website and online Resource Center, which was developed by and for professionals in sourcing and outsourcing. The organization is unique in that it blends practitioners, service providers and advisory firms in a non-commercial environment.