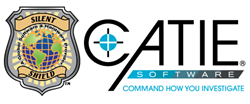 Silent Shield is excited to announce that we will co-sponsor an expanded Crime Scene Challenge at the 2015 CACC conference.
ATLANTA, GA (PRWEB) September 12, 2014
Silent Shield, a hardware/software firm devoted to creating more proficient investigative processes, sponsored the first Digital Crime Scene Challenge at the 26th Annual Crimes Against Children Conference (CACC). Internationally recognized, the CACC is the premier conference of its kind providing practical and interactive instruction to those fighting crimes against children and helping children heal. The goal of the competition is to retrieve as much evidence as possible from the scene and the suspect in the time permitted and to formulate an investigative plan in response to the allegation. The crime scene was staged in the Presidential Suite of the Dallas, Texas, Sheraton during the conference, which took place August 11−14, 2014.
High profile teams including groups from several of the nation's top ranking investigative agencies and a premier social networking site competed in the challenge, but a group of three from Edmond, Oklahoma showed a powerhouse of investigative prowess during the mock crime scene challenge to sweep the win.
The Edmond, Oklahoma based team won Nexus tablets, paid registration for the 2015 CACC to defend their title, and each received a licensed edition of Silent Shield's Capture And Track Investigative Evidence (CATIE®) software. CATIE is customizable software specifically designed for law enforcement. It houses an array of built-in tools to track, trace, protect, preserve, and report investigative evidence discovered online, offline or real-time, which results in increased productivity and accuracy. The software was designed to remedy the myriad of disconnected applications and disjointed processes currently utilized by law enforcement and private agencies.
Supervisory Special Agent Matthew Dunn with Homeland Security Investigations (HSI) within the U.S. Department of Homeland Security's (DHS) Immigration and Customs Enforcement (ICE) assembled the fact-pattern and devised the scoring system for the crime scene challenge, which featured a case about a child predator. Each team had an opportunity to interview a role-playing "suspect," execute a search warrant, toss the room for evidence, catalog its findings, and devise its hypothesis and next steps.
Jim Persinger, Managing Partner of Silent Shield, said, "The Crime Scene Challenge was intensely interesting. It drew players with varying skill sets from a variety of agencies and was a tremendous success. Silent Shield is excited to announce that we will co-sponsor an expanded Crime Scene Challenge at the 2015 CACC conference."
Plans for the second annual Digital Crime Scene Challenge are already underway and will include expanded investigative times and a larger playing field. It will be open to all agencies, businesses, or independent teams who want to further efforts to solve crimes against children. "This new interactive workshop was greatly successful at the 2014 Crimes Against Children Conference. The Digital Crime Scene Challenge is unique to our conference and allows for those involved to gain hands-on experience in the fight against child abuse." Lieutenant Bill Walsh said, "We are grateful for Silent Shield's support in this effort."
Silent Shield's mission is to proactively empower law enforcement and government agencies by providing hardware devices, software products, and specialized training to increase the responsiveness and effectiveness of officers, agents, and military personnel.
To register for a Trial Edition of CATIE or to learn more about the range of software editions available from Silent Shield, go to http://www.CatieOnline.com. Each edition of CATIE, including the Trial Edition, is only available to vetted, active law enforcement, military personnel, or government agencies.
Media inquiries may be directed to Evelyn K. Bishop-Persinger at Evelyn(at)SilentShield(dot)com or (678) 838-4243.