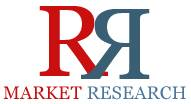 The Asia-Pacific (China, India, Japan, and South Korea) and RoW regions such as Middle East and Brazil, will host the future
(PRWEB) February 25, 2015
The report covers the global silicone Coating market and also divides it on the basis of type, applications, and region. The market data for these silicone Coating types are given with respect to volume (tons) and value ($Billion). The global market size by value of silicone Coating was projected to reach $6 billion in 2020. The data mentioned in the report are based on the global demand for silicone Coating. Complete report is available at http://www.rnrmarketresearch.com/silicone-coatings-market-by-type-additives-polymers-100-silicone-water-repellents-silicone-by-end-user-industry-construction-automotive-consumer-electronics-plastic-processing-manufacturin-market-report.html .
The impact of different market factors, such as drivers, restraints, opportunities, and challenges are also illustrated in the report. This gives an idea about the key drivers, such as silicone Coating being highly superior in terms of quality; growth in the end-user industries such as automotive, construction, consumer electronics and plastic manufacturing & processing applications.
The key companies in this market are Momentive Performance Materials Inc, Wacker Chemie AG, DOW Corning Corporation, Shin-Etsu Chemical Co,. Ltd, ASTM International, WDG Silicone, Humiseal.(Chase Corporation) and Bluestar Silicones. These companies are consistently focusing on expanding their production capacity to achieve a competitive advantage and thereby serving the customers more effectively. New product launch and development were the most preferred strategies of the top players from 2010-2014 that were driving the demand of silicone Coating. Their strategy helps to capture the market in different end user industries. Order a copy of this report at http://www.rnrmarketresearch.com/contacts/purchase?rname=307190 .
The global silicone Coating market has been covered in detail in this report. In order to provide an all-round picture, the current market demand and forecasts have also been included.
On the basis of Composition type:

Silicone additives
Silicone polymers
100% silicones
Silicone water repellents
On the basis of end-use industries:

Construction
Automotive
Consumer electronics
Plastic processing & manufacturing
Others
On the basis of Application Mode:

On the basis of region:

North America
Europe
Asia-Pacific
RoW
Priced at $4650 for a single user PDF, a discount on this research report can be requested at http://www.rnrmarketresearch.com/contacts/discount?rname=306964 .
Related Market Reports:
"Medical Coatings Market by Type (Hydrophilic and Hydrophobic coatings), Application (Medical Devices, Implants, Medical Equipment & Tools and Others) and Geography – Regional Trends & Forecast to 2019" research report is now available with RnRMarketresearch.com. Companies like Royal DSM, Hydromer Inc, Surmodics Inc, AST Products Inc, Specialty Coating Systems Inc, Covalon Technologies Ltd, Abbott Laboratories, Biocoat Inc, Precision Coatings Co. Inc and Harland Medical Systems Inc. are discussed in this research available at http://www.rnrmarketresearch.com/medical-coatings-market-by-type-hydrophilic-and-hydrophobic-coatings-application-medical-devices-implants-medical-equipment-tools-and-others-and-geography-regional-trends-forecast-to-2019-market-report.html .
"Epoxy Curing Agents Market by Type (Amines, Anhydrides, Formaldehyde Coreactants, Polycarboxylic Polyesters, Polysulfides & Polymercaptans and Others), by Application (Coatings, Adhesives, Composites, Potting & Encapsulation and Others) – Global Forecast to 2019" research report is now available with RnRMarketresearch.com. Companies like Air Products and Chemicals Inc, Aditya Birla Chemicals, BASF S.E, Cardolite Corporation, DOW Chemical Company, Evonik Industries, Gabriel Performance Products, Hexion Inc, Huntsman Corporation, Mitsubishi Chemical and Momentive Specialty Chemicals. are discussed in this research available at http://www.rnrmarketresearch.com/epoxy-curing-agents-market-by-type-amines-anhydrides-formaldehyde-coreactants-polycarboxylic-polyesters-polysulfides-polymercaptans-and-others-by-application-coatings-adhesives-composites-market-report.html .
Explore more Chemicals Market Research Reports at http://www.rnrmarketresearch.com/reports/materials-chemicals/chemicals .
About Us:
RnRMarketResearch.com is an online database of syndicated market research reports covering over 5000+ micro markets (http://www.rnrmarketresearch.com/latest_reports ) including life sciences and its multiple sectors like biotechnology. Our database includes reports by leading publishers from across the globe. We provide 24/7 online and offline support service to our customers.