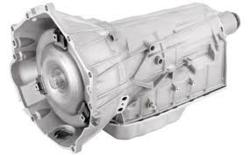 Allison and New Venture Gear are newer Silverado units that we've acquired
Tuscaloosa, Alabama (PRWEB) July 06, 2013
The Chevrolet Silverado brand of pickup trucks is one of the leading medium-duty vehicles sold in the U.S. The mixture of V6 and V8 engines for these vehicles has expanded the transmission development. The GotTransmissions.com company sells used units from the GM company and has included used Silverado transmission units for sale online at http://www.gotengines.com/chevrolet/chevy1500.html.
These four and five-speed editions represent multiple builds available for truck replacements at a preowned price.
The 4L60-E, 4L65-E and 4L80-E are three of the most common types that are now included for online sale. These electronically controlled units were introduced in the early 1990s and were used in the majority of the 1500 Silverado series.
Buyers unable to find these units from local retailers can now make use of this growing inventory of authentic transmissions for sale. The distribution partners that are now set up to expand the company inventory have made these inventory changes possible.
"Allison and New Venture Gear are newer Silverado units that we've acquired," a sales specialist representing the Got Transmissions company said. The consistent development by General Motors for its gearboxes used in pickup trucks has produced different shifting patterns that drivers depend upon. "Some transmission replacements are only offered through dealership sales," the specialist added.
The four and five-speed transmissions for the Silverado series trucks are part of the expanded GM parts inventory that is now included in the GotTransmissions.com warehouse. Each of the transmissions that are added for consumer sales are evaluated in terms of mileage and exterior condition prior to inventory placement.
These extra evaluation methods are producing better quality preowned assemblies that are being installed in trucks nationwide sourced from this company.
The reduced price truck transmissions are eligible for the shipment policies now effect for online and offline orders. The no charge freight agreements that are now established have removed the cost customers pay for shipments made within the 48 continental states. Shipments that are sourced through the web portal online apply to these freight policies. Transmissions that are not found online can be processed manually through the national customer support number at 1-866-320-1182.
About GotTransmissions.com
The GotTransmissions.com company sells and distributes automotive transmissions in used condition for prices under dealership retail. An easy to use website and national toll-free number represent two forms of research that are offered to consumers when locating replacement gearboxes from this company. A warranty program has been established by the GotTransmissions.com company to attach a simple level of protection against parts failures. This company is fully staffed with trained experts who provide national customer service. Shipment policy changes and improved inventory numbers are two examples of enhancements implemented in the current year.