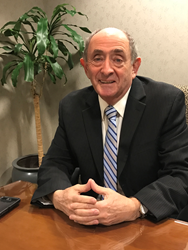 "Our focus is delivering unequaled service to our clients with the development of practice areas populated by industry leading practitioners." Anthony Acampora
Jericho, New York (PRWEB) January 17, 2017
SilvermanAcampora LLP announce, with immediate effect, the merger of Alan B Pearl & Associates into the firm. As part of the continued development of the Labor & Employment Law Group the firm has created an expert team of industry wide respected attorneys who bring unparalleled experience and expertise to the firm.
"We're delighted to welcome Alan Pearl and his associates, Brian Shenker and Lisa Skruck to the SilvermanAcampora team. I believe Alan is one of New York's, if not America's, leading labor and employment law attorneys with a 40-year pedigree that has rightly earned him a distinguished reputation. Our focus is delivering unequaled service and support to our clients with the development of practice areas populated by industry leading practitioners." Commented Anthony Acampora, Partner-In-Charge, SilvermanAcampora LLP.
Alan B. Pearl, Esq.
Alan Pearl has represented management clients as both a consultant and in a legal capacity for 40 years. Alan began his career as a labor attorney representing unions and currently serves as General Counsel for PMP as well as principal partner in Alan B. Pearl & Associates, P.C.
Alan is a graduate of Adelphi University and Brooklyn Law School. Alan has been a speaker for many organizations throughout the New York-Metropolitan area. His articles on labor and employment issues appear regularly in numerous trade periodicals such as in the heating, air-conditioning and restaurant industries. Additionally, Alan contributes articles to various chambers of commerce publications.
Alan represents management in all aspects of labor and employment matters in the private and public sector, including regulatory compliance under FMLA, OSHA, FLSA, Title VII, ADA, and ADEA. Alan regularly appears on behalf of clients before federal and state regulatory agencies, including the NLRB, EEOC, NYSDHR, and their state counterparts throughout the country. As counsel, Alan has tried jury and non-jury cases in both state and federal courts.
Brian J. Shenker, Esq.
Brian represents employers in all labor and employment matters. He focuses his practice on assisting employers in taking preemptive approaches to employment matters, such as drafting employee handbooks and ensuring compliance with federal and state regulations. He advises clients regarding matters such as ADA accommodations, sexual harassment, hiring and termination decisions, employee discipline, and the implementation of personnel policies.
Lisa Skruck, Esq.
With over 12 years' experience Lisa has extensive experience practicing on both sides of the employer-employee fence. Thus, she has a keen understanding of each side's concerns, priorities, and motivations – an understanding which informs her approach, whether she is negotiating a contract or litigating a dispute.
SilvermanAcampora LLP
SilvermanAcampora LLP is a full-service law firm, based in Jericho, NY (Long Island) serving the entire tristate (New York, Connecticut, New Jersey) region. Founded in 1999 by Kenneth Silverman and Anthony Acampor a the firm quickly established itself as one of the premier law firms in New York state. Practice groups include; Corporate, Litigation, Employment & Labor, Real Estate, Government & Compliance, Corporate Restructuring & Bankruptcy.