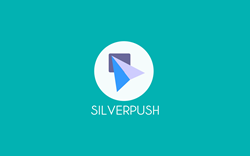 SilverPush creates an accurate map of the link between the devices, and hence provides better and real time attribution.
San Francisco, CA (PRWEB) July 24, 2014
SilverPush has announced the launch of a unique cross-device ad targeting platform.
The company's groundbreaking system uses ultrasonic inaudible sounds to enable major consumer brands to track users across multiple devices--smartphones, tablets, desktop computers and even TVs.
SilverPush says that its platform is a significant advance over the technology used by its competitors in the global cross-platform and mobile ad market, which is forecasted to grow from $15.13 billion in 2013 to $76.57 billion in 2018 at a Compound Annual Growth Rate of 38.3 per cent.
SilverPush, which originated in New Delhi and is also now established in San Francisco, has filed multiple patents for its technology. It has the backing of several investors including IDG Ventures and 500 Startups. Its clients have included P&G, Samsung, Domino's and CandyCrush. Co-founders Hitesh Chawla, Alex Modon and Mudit Seth have dedicated the proceeds of the capital raise to build the company's technology teams and the US sales and business development teams.
The primary focus of SilverPush is on a key challenge facing online advertisers; namely, the fact that, according to at least one study, consumers can switch from device to device as often as 27 times in an hour. Result: attribution and retargeting has been impossible.
Companies like Drawbridge and Tapad have built cross-device matching platforms using data from multiple devices, with matching based on probability by looking at data signals. Such matching, however, only achieves accuracy of 50 to 80 percent leading to significant media wastage and inaccurate attribution and targeting. It is common for an ad to be seen on one device and the purchase made on another.
SilverPush, on the other hand, delivers accurate matching, as it is based on audio bridging. And while existing platforms cannot map other mediums like TV, SilverPush can be extended to include TV viewing data, which in itself sees the biggest ad spends.
It works like this: on the desktop side, SilverPush drops a cookie along with playing an inaudible audio, using speakers as audio beacons. The inaudible code is received and recognized on the mobile device by the software development kit that's on the phone. This creates an immediate and accurate association between the desktop cookie and mobile device.
Co-founder Hitesh Chawla said that since SilverPush can create an accurate map of the link between the devices, it can provide better and real time attribution.
He commented, "Cross-platform and mobile advertising have emerged as the most important forms of advertising in the digital marketing age. SilverPush is right at the cutting edge. We realized that cross-device identification of users is the Holy Grail of advertising. But all the existing solutions were limited in accuracy and scale. There had to be a way to figure out better matching at scale. We came up with an idea of using ultrasonic audio to achieve that. The technology works by having one of the devices act as audio beacon, analogous to iBeacon technology and the other as the audio receiver."
Said co-founder Alex Modon, "By the use of our unique technology, we can help companies identify and discover which of their users are on mobile. No matter which device they are on, we can reach them on their mobile even when they are not using the other mediums available to them. Our mission is to create an ecosystem around accurate device mapping data."
SilverPush says that since mobile devices have become a vital, integral part of everyday life across the globe for businesses to gain an edge over the competition, they need to make sure that they are reaching consumers via mobile and that they understand consumer behavior. The company emphasizes that it respects the privacy of users and does not use any personal identifiable information.
For more information please visit: http://silverpush.co.