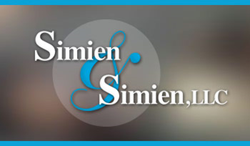 Simien & Simien maintains that the clean-up of these lands is necessary so that their clients can once again enjoy their property
Baton Rouge, La. (PRWEB) June 06, 2014
Eulis Simien, partner at Simien & Simien, LLC, has confirmed that his firm is representing landowners who have filed a lawsuit against Axiall Corporation in the Louisiana 14th Judicial State District Court (Case No. 2014-2032 Div. "H"). The plaintiffs are seeking the cleanup of soil and water contamination damage to their property that has resulted in monetary damages.
Axiall acquired PPG pipelines in January 2013. The suit alleges that the damages were caused by the poorly maintained and very old PPG/Axiall pipelines which, according to the court documents filed, have widespread leakage problems and run across private properties in west Calcasieu Parish.
The pipeline originates at the Sulphur Salt Domes and runs for approximately 9 miles at points along Bayou D'Inde and then several streets including Vallage Orphange Road through the communities of Sulphur, Mossville and Westlake, Louisiana, until it turns south and enters the PPG/Axiall plant site.
Simien & Simien has been investigating this matter for several months. The lawsuit filed alleges that there is a risk of pipeline leakage that runs several miles along the pipeline's path, from the Sulphur Salt Domes to the former PPG plant in Westlake, Louisiana.
Additionally, the lawsuit alleges that there are high levels of contamination, which are deemed as violations of individual property owners' rights by the corporate pipeline owners' failure to adequately advise the land owners of the extent and nature of the spills, and to properly respond to known instances of leakage causing pollution of soil and water.
The lawsuit filed by Simien & Simien requests that these lands be cleaned so that the property owners may not have to confront future burdens and risks. For example, if the property is not cleaned, the land owners would have the burden of fully and properly disclosing the potential for high levels of pollution on their properties should they wish to sell the land in the future.
Those residing in Calcasieu Parish who believe their property may have been compromised by the pipeline can reach Simien & Simien for a free legal consultation by visiting their website, http://www.simien.com, or calling (800)374-8422.
About Simien & Simien
The personal injury attorneys at the law offices of Simien & Simien have in-depth knowledge of maritime law, class action and mass tort litigation with serious emphasis on personal injury cases and cases of wrongful death from industrial, auto accident, and other life-threatening or debilitating accidents. Licensed to practice in Louisiana and Texas, Simien & Simien strives for perfection in all that they do and have an impeccable reputation from the thousands of clients that have sought their representation in legal affairs throughout the years. For a confidential and free case review, visit simien.com, or call (800) 374-8422.
Simien & Simien
7908 Wrenwood Blvd.
Baton Rouge, LA 70809
(225) 925-1411