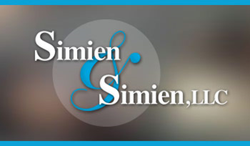 Oil companies should honor the contracts they signed and operate under the laws in place at the time of their drilling
Baton Rouge, La. (PRWEB) May 28, 2014
Jimmy Simien, partner at Louisiana law firm Simien & Simien, has responded to the passage of Senate Bill No. 667, which aims to limit lawsuits and the right to collect monetary damages for legal oil damage claims. Simien and his firm frequently represent landowners in matters of oil and gas remediation.
"With another Louisiana legislature session nearing an end, The Big Oil Interest, was again at work having won passage of laws that could limit the rights of levy boards and individual landowners to collect money damages and/or seek the repair and cleanup of lands polluted or damaged during oil production. Much more power over landowners' contract and tort claims against oil companies has been given to the government and the same regulatory agencies that were charged with having prevented these problems in the first place. We urge landowners to act now, call your legislators and let them know you don't agree with this move. Oil companies should honor the contracts they signed and operate under the laws in place at the time of their drilling," said Simien.
"If you have an oil, brine or petrochemical pipeline running across you land or there was a producing oil well on it, contact an attorney to see if your property has been contaminated or damaged by these operations, which can include brine or hydrocarbons infiltration of the soil and water and even radioactive wastes on your land."
Legacy claims are filed against oil and gas companies for property damage that may have been caused many years ago, in an effort to restore damaged property, clean up oilfield waste pits and pay landowners for damages.
The legislation, approved by the Louisiana Senate on Tuesday, May 20, clarifies the types of damages that may be recovered in a legacy lawsuit, as well as the standards for recovering the damages. Additionally, the proposal would require courts to assume that a Department of Natural Resources-approved cleanup plan is the most realistic solution for environmental damages, unless evidence can be presented in court that will prove otherwise.*
The approved version of Senate Bill No. 667 is now on its way to Gov. Bobby Jindal who has previously voiced his support for the legacy lawsuit legislation.**
The oil property damage lawyers at Simien & Simien are offering free legal consultations to any person who believes their property has been damaged by oil or gas drilling operations. Contact the law firm at 1 (800) 374-8422 or visit http://www.simien.com.
About Simien & Simien
The personal injury attorneys at the law offices of Simien & Simien have in-depth knowledge of maritime law, class action and mass tort litigation with serious emphasis on personal injury cases and cases of wrongful death from industrial, auto accident, and other life-threatening or debilitating accidents. Licensed to practice in Louisiana and Texas, Simien & Simien strives for perfection in all that they do and have an impeccable reputation from the thousands of clients that have sought their representation in legal affairs throughout the years. For a confidential and free case review, visit simien.com, or call toll-free 1 (800) 374-8422.
Simien & Simien
7908 Wrenwood Blvd.
Baton Rouge, LA 70809
(225) 925-1411
###
*http://www.nola.com/environment/index.ssf/2014/05/senate_approves_amended_bill_r.html
**http://gov.louisiana.gov/index.cfm?md=newsroom&tmp=detail&articleID=4486