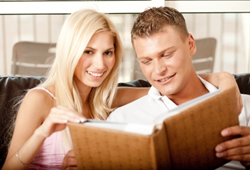 Adults who work on their own or are part of a company with less than 100 employees often invest money in a simple IRA, and we're explaining how to grow these investments
Houston, TX (PRWEB) February 12, 2015
Financial decisions that are made by investors in the U.S. each year can include diversifying funds in a retirement account to increase personal wealth. The JWB company is now highlighting simple IRA account investing strategies with its new guide posted for working adults online at http://www.jwbrealestatecapital.com/how-to-use-simple-ira-for-real-estate.
A person who invests in a savings incentive match plan could benefit from knowing the various routes of using this account type to own rental real estate. The JWB Group has posted the information in an effort to introduce the different ways that invested dollars can be diversified in the housing industry.
"Adults who work on their own or are part of a company with less than 100 employees often invest money in a simple IRA, and we're explaining how to grow these investments," said one JWB company source.
While new pathways to owning a home that will be used as a rental do exist, some adults who plan to invest with an account could be restricted by federal guidelines. Apart from posting the new content on its website, the JWB company now features account managers who are specialists in helping adults to fund real estate with an IRA or other account type.
"Our company provides stock alternatives and higher ROI compared to mutual funds through our investment properties annually for clients," said the source.
The JWB company has posted multiple guides available for free on its website in 2015 to educate average adults who are exploring the housing industry. Rental home buying tips can now be reviewed through the revised page at http://www.jwbrealestatecapital.com/how-to-save-money-buying-rental-homes.
About JWB Real Estate Capital
The JWB Real Estate Capital company helps adults to purchase managed investment homes in top markets in the U.S. in the housing industry. The rental profits built monthly for clients now exceed 10 percent on average. The JWB Real Estate Capital company is now posted free content and guides on various pages of its website to attract national investors seeking 2015 investment solutions.