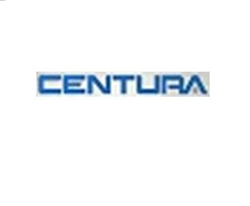 Winter can put a damper on many things. And once the cold season hits, it becomes a race to stay inside for most homeowners
Toronto, Canada (PRWEB) February 23, 2015
Centura Tile (http://www.Centura.ca), North America's premier distributor of both residential and commercial floor and wall fashions, is announcing its simple and quick renovation ideas that homeowners can implement over the winter.
"Winter can put a damper on many things. And once the cold season hits, it becomes a race to stay inside for most homeowners," says Ross Keltie, Vice President of Sales and Marketing at Centura Tile. "However, there is a way to use the winter blues to one's advantage without having to go outside."
Keltie explains that renovating is a good starting point. That's because winter is the one time of year when homeowners are not tempted by warm weather to run outside every chance they get. So he thinks homeowners should take advantage of the bad weather and focus on some interior decorating projects in order to complete them before it starts to warm up again.
"It doesn't even have to be a difficult renovation project. Something simple like adding a backsplash in the bathroom or kitchen can completely change the look and feel of that area," he adds. "Another relatively simple renovation idea is to replace the grouting in the bathroom, which can create a crisp new appearance."
Keltie notes that floors are another part of the home that can easily be redone over the winter. Installing something like residential carpet tile is another winter renovation project idea; it may take a bit more focus than simply painting the kitchen, says Keltie, but the results will do wonders for the home.
"The final winter renovation idea is not a renovation at all: declutter the home," Keltie concludes. "If a homeowner gets rid of all those items and trinkets that haven't been used for years, they may be pleasantly surprised at what the home could actually look like."
With the broad range and sheer volume of products available at Centura Tile, homeowners can get all the supplies they need for their winter renovations at one location. To learn more about finding the nearest Centura Tile location, visit the web site at http://www.Centura.ca.