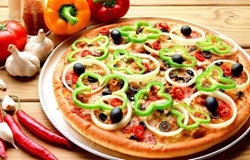 This is the simplest diet I have ever followed. I never felt like I was on a diet and the only exercise I did was a 30-40 minute walk each diet.
Boston, MA (PRWEB) October 18, 2013
In a recent article posted at DietRecommendations.com they briefly talk about the power of intermittent fasting and how it can be used to lose weight using a very simple diet plan.
The article describes intermittent fasting as being a fast that only lasts anywhere from 16 to 24 hours rather than several days at a time. During the time that the digestive system is given a rest and digestive enzymes are able to upregulate becoming more effective for the next meal in order to assimilate nutrients and break down food having a positive fat burning effect.
One of the representatives from Diet Recommendations followed a simple variation of intermittent fasting over the summer and was able to lose 30 pounds while also greatly reducing his fasting blood sugar levels and blood pressure readings.
More details on intermittent fasting can be read here at this link http://dietrecommendations.com/one-day-diet-plan-with-intermittent-fasting/.