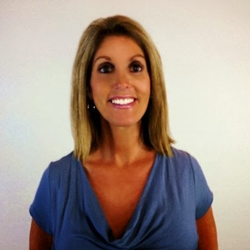 Customer Service is a Priority.
Portland, OR (PRWEB) February 24, 2014
After months of business networking in the Portland area, Mary noticed one common thread among the professionals. There was a serious void in how business people were thanking their clients. Mary says, "I created Simply Client Gifts both on a local level where I am able to customize something at a specific price point and as a national website that has a multitude of financial touch points to suit all levels."
M. Calise has added a new upscale line of products recently to the already vast array of gifts and baskets available. Order either the 'Gratitude' Basket regularly $65 and/or 'The Golf Cooler' Basket regularly $75 and receive 10$ off until March 17 2014! Mary believes "when we order everything today, so much of it is mass produced or not 'Made In America'. Most of what I sell is locally made with all Portland, OR and NW products. I started this business because I am passionate about being able to help businesses take care of their clients in a very personal way. Customer service is a Priority!"
Simply Client Gifts has received nothing but compliments regarding the multitude of changing selections and the quality of the items. Here is what a few Simply Client Gifts patrons say about the service they received:

Bonnie Johnson from Summa Realty says, "I have never had better customer service".
Justin Sumner from Sumner Financial writes "Simply Client Gifts has done an amazing job for my business. Clients rave about the gifts they received from Mary and her team. Nothing but excellence!".
Corey Hoskins from Summit Mortgage says "My clients love the baskets I give them at closing".
Mark Meek from Northwestern Mutual writes "Mary is easy to work with and works around my budget".
Items offered at SimplyClientGifts.com include:
Spa Basket - Includes soaps, bath salts, lotion and more.
Office Munchies Basket - Holds pounds of chocolate, cookies, cheeses, crackers, nuts and more.
Red High-Heel Wine Holder - Perfect for the fashionista who wants to make a statement.
Office Gifts - Unique assorted accessories, supplies and much more.