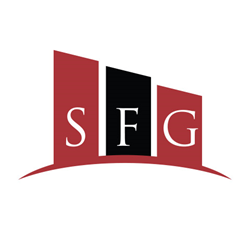 "We want our customers to feel confident in their decisions when purchasing health insurance." - Louis Simpson
Marlborough, MA (PRWEB) May 04, 2016
Simpson Financial Group, Inc. has launched a fresh, intuitive site to better serve customers in Boston, Marlborough and nearby areas in Massachusetts, which can be viewed at http://www.simpsonfg.com. The website was developed to be easy to navigate and provides various useful capabilities in order to make insurance shopping straightforward, speedy and efficient.
Consumers can now use various features, as well as request free health insurance quotes, from anywhere. These capabilities contacting knowledgable health insurance consultants and perusing informative blog content. The new site works to enhance Simpson Financial Group's reputation for offering inexpensive health insurance and fantastic customer service.
"The aim of our new website is to make purchasing insurance easier than ever, while maintaining a personal approach and style," said Louis Simpson, President of Simpson Financial Group, Inc. "We want our customers to feel confident in their awareness of insurance topics and their decisions when purchasing health insurance, and our team of top-notch agents is there to deliver support whenever possible."
By visiting http://www.simpsonfg.com, prospects can typically find the answers they seek about health insurance and other commonly asked questions without the need to pick up the phone. However, human interface cannot be replaced and educated agents remain available to answer your questions.
All About Simpson Financial Group, Inc.
Simpson Financial Group, Inc. is an independent insurance brokerage, helping people in Massachusetts procure health insurance coverage. Simpson Financial Group, Inc. assesses the needs of clients and scours for health insurance policies on their behalf in order to deliver remarkable coverage and customer service. To learn more, go to http://www.simpsonfg.com.