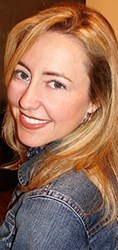 Our webinars are designed to provide information and solutions to people by connecting them with respected professionals in the sexual health community in an open and non-judgmental space
Hillsborough, NC (PRWEB) September 11, 2013
The Sinclair Institute® is the leading source for sexual health products for adults who want to improve the quality of intimacy and sex in their relationships. In line with this mission, Sinclair has announced that the next in their series of webinars will focus on Sex and Pregnancy, to be held on Wednesday, September 18 at 7:00 PM Eastern. In this sexual health webinar Dr. Yvonne Fulbright, PhD, MS Ed will present on sex during pregnancy and address concerns of sexual activity during all trimesters. Plus, she will take questions from attendees live after the presentation.
Understanding sexual health and the medical issues that sideline sex are an integral part of healthy relationships. "Pregnancy doesn't have to eliminate a healthy sex life. Knowledge of positions and techniques is important to maintain relationships during the entire pregnancy," said Rebecca Cook Director of Marketing and New Business Development at the company. "Our webinars are designed to provide information and solutions to people by connecting them with respected professionals in the sexual health community in an open and non-judgmental space," Cook continued.
Sinclair webinars are free and open to anyone 18 years of age or older. Registration for this webinar is available at this link. Additionally, past webinars are archived on the Sinclair Website and can be watched at any time at no charge. View past webinars here.
About Sinclair Institute
Since 1991, Sinclair Institute® has developed an extensive library of videos and products covering everything from advanced sexual positions to erectile dysfunction solutions. The best selling Better Sex Video Series®, has sold more than four million videos in over 30 countries. Sinclair sex education videos help individuals learn about sexuality in the privacy of their home. Working with a diverse team of professional sex educators and therapists, Sinclair creates products that work by fostering communication and creativity between partners. The Better Sex® videos address topics many people find difficult or embarrassing to discuss.
About Dr. Yvonne Fulbright
Dr. Fulbright received her Master's in Human Sexuality Education from the University of Pennsylvania and her Ph.D. in International Community Health Studies at from New York University, where she focused on sexual health and parent-child sex communication.
Originally from Iceland, international sexologist, sex educator, author, relationship expert, advice columnist, and television and radio personality Dr. Fulbright gave her first formal lecture on sex in the sixth grade, when she presented her classmates with a talk on the female reproductive system and sexual intercourse! This consciousness-raising, Scandinavian sex expert has been fueled by her passion for healthy, open discourse about sexuality ever since.
Whether in front of a classroom or camera, writing her next book or article, or acting as a consultant, Dr. Fulbright is committed to enabling candid, positive dialogues about sexuality, relationships, and intimacy. With Bachelor's degrees in psychology and sociology from Pennsylvania State University complementing her extensive graduate training and background in sexuality, Dr. Fulbright has established herself as one of today's leading sexuality experts. Her work has been commended for its sensitivity to diversity, minority populations, and acknowledgment of different choices.