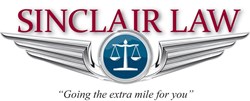 Melbourne, FL (PRWEB) February 17, 2014
An article by "The New England Journal of Medicine" in early January explaining a research study conducted on the topic of distracted driving suggests that teenagers and novice drivers are adversely affected by distractions behind the wheel. Conducted as a two-part study, researchers examined the relationship between performance of secondary tasks and the risk of crashes and accidents. The study consisted of 42 newly licensed drivers and 109 adult drivers. New drivers ranged from 16.3 to 17.0 years of age.
The study was conducted by placing GPS systems, accelerometers, cameras, and other sensors in the vehicles of the drivers being studied. Over the study period, the data showed that 167 crashes or near-crashes occurred in the novice driver group. The risk of a crash or near-crash increased depending on the distraction presented. Dialing a cell phone increased the odds by 8.32%, reaching for a cell phone by 7.05%, sending or receiving text messages by 3.87%, looking away from the road by 3.90%, and eating by 2.99%.
The study's conclusion suggested that performing secondary tasks while driving does indeed increase the risk of an accident for teenagers and novice drivers. While the conclusion should come as no surprise, it offers Sinclair Law an opportunity to urge teenagers to practice safe driving habits behind the wheel. As a personal injury lawyer in the state of Florida, Brad Sinclair has seen a fair share of accidents result from secondary distractions. He, along with many lawyers across the state, encourages novice and experienced drivers alike to limit distractions when driving.
Brad Sinclair advises drivers to never text while driving and to make smart choices about talking on the phone. The best option is to use voice-activated calling when dialing a number if necessary. Sinclair also encourages drivers to avoid eating while driving, as this is one of the major causes of accidents in the United States.
About Sinclair Law
With over 30 years of personal injury and wrongful death legal experience, Brad Sinclair has been providing his legal expertise to victims in personal injury cases all throughout Brevard County in Florida, including the areas of Melbourne, Palm Bay, Cocoa Beach, and Titusville. Sinclair Law specializes in personal injury cases involving motorcycle accidents, automotive accidents, and truck accidents, and staffs former insurance claims adjustors to help with each case. Visit SinclairLaw.com today for more information.
###