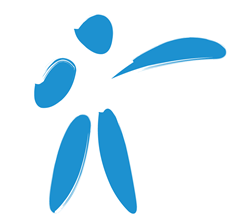 It is becoming impossible to hire or retain expats without providing solid benefits for medical insurance
Singapore (PRWEB) December 18, 2014
Pacific Prime have released an update on the current state of employee health benefits for corporates as part of their compensation packages in Singapore. The agency have claimed that over time, expat packages inclusive of added benefits such as housing, medical insurance and return flights home have mostly diminished in order to achieve reduced costs in corporate structures. By eliminating inclusive expat packages, there has been a shift of focus onto the next generation of locally-hired expatriates, who now compete for corporate roles.
There has however been a reported resurgence in the value found in Singapore health insurance benefits, with HR directors now frequently taking into consideration the evaluations of certain medical insurance plans for their employees. This revival in the industry in a place like Singapore has mainly come about due to foreigners being unable to benefit from the socialized healthcare, and it being "impossible to hire or retain expats without providing solid benefits for medical insurance," according to the Corporate Sales Team at Pacific Prime Singapore. With the subsequent exposure to risk somewhat higher for expatriates, the standard 'Hospitalization Surgical' benefits offered on 'local-hire' contracts are not sufficient to cover most treatments or surgeries in hospitals.
Pacific Prime demonstrate the distinction between corporate expats and Permanent Residents, who benefit from the CPF (Central Provident Fund) which mitigates costs. On the other hand, with medical care costs increasing at a substantial rate, and a reported estimated medical inflation at a 9% increase per year (an MRI that cost SG$1,000 in 2010 would now cost SG$1,500), expats with no opportunity to subsidize are being charged the full cost of treatments.
There is an insistence that HR managers must be aware of the needs and requirements of foreigners and the necessity of medical insurance benefits as part of their compensation. In light of this, Pacific Prime have begun to offer new 'hybrid' solutions for corporate employers in Asia, where employees are assigned specific policies based on category of class (seniority). This is hoped to lead to improvements for local nationals as well, since their benefits are likely to be reviewed similarly as a result.
Attractive benefit plans increase staff retention, and where employers used to provide basic cover in a city concerned with rising medical costs, comprehensive insurance benefits are needed for employers to enhance their hiring potential.