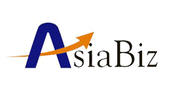 Every time Singapore tops an international study on its viability to start a business, it reinforces why an international business strongly favours to set up a Singapore company.
Singapore (PRWEB) May 23, 2014
PricewaterhouseCoopers (US) has released its sixth edition of the Cities of Opportunity report last week (Digital Journal, 5/19/14), in which Singapore has ascended four spots to rank among the top three cities in the world that serve as global centres for business and finance.
The Cities of Opportunity report, which studied the financial and commercial trajectories of 30 cities in the world, shed light on the various policies and approaches adopted by their economies to become prime capital market centres. Singapore, which finished close behind London and New York, topped the report's tables by a substantial margin in two specific domains - infrastructure and the ease of doing business. The island nation was also listed at the second position for its economic clout and protection of intellectual property, and third position in the rankings of gateway cities of the world.
INFRASTRUCTURE
Leading the world with its excellent infrastructural development, Singapore sets the international example in urban mobility. Ahead of the race by a large difference, the city-state was regarded by the report to possess the lowest cost of transportation to commute to the central business district (CBD) than any other city in the world.
Apart from its transportation network, Singapore also possesses superior connectivity and proximity to major Asian economies. Substantiated by 2013 Mercer's Cost of Living Index and Savills' Live-Work Report, Singapore's business infrastructure enables it to thrive as one of the most cost-competitive cities in the world due to its beneficial positioning in the world's trade routes and Asia's time zone.
EASE OF DOING BUSINESS
Maintaining its top position as the easiest nation to do business since the last Cities of Opportunity report, Singapore has demonstrated striking consistency in ensuring that the Singaporean business landscape remains unchallenging for budding entrepreneurs to navigate through. The Doing Business 2014 Report by The World Bank, which also ranked Singapore among the top three easiest countries to start a business in, revealed that doing business in Singapore is especially easy due to its straightforward business regulatory processes.
ECONOMIC CLOUT
The Republic was ranked second in the list of cities that are most able to attract foreign direct investments (FDI) in the world. Measured in terms of the jobs-creating projects and capital investments the nation has received in the past year, Singapore's rise in economic clout on the international platform reflects the staying power of its economic might and global presence. As a hub of commerce and investments, the nation is also home to a number of international headquarters to major corporations and continues to attract more of them for business registration in Singapore.
INTELLECTUAL PROPERTY PROTECTION
The Opportunities report had placed Singapore at the top of the list for intellectual property protection as a gauge of its sophisticated economic growth. The top placement also distinguishes the city-state for the high significance it places on making the nation desirable to innovative businesses to invest and reap intellectual capital.
GATEWAY CITY
The Opportunities report had also ranked Singapore at the third position among the world's most efficient gateway cities, nudged behind London and Beijing. The country's performance in this indicator reflects its global connectivity to the world's major hubs and its ability to attract people and businesses to its shores from all over the globe. Positioned ahead of other international connection hotspots like Tokyo and Paris in the list, the ranking validates Singapore as one of Asia's most important gateway cities.
"Every time Singapore tops an international study on its viability to start a business, it reinforces why an international business strongly favours to set up a Singapore company. Apart from Singapore's commonly cited strengths, its continued progress in other areas such as attracting FDI and protecting intellectual property undoubtedly makes it a city of opportunities," affirmed Mr. James Nuben, Head of Taxation at AsiaBiz Services, Singapore's leading company formation consultancy.
About Asiabiz Services
Asiabiz Services is a Singapore-based consultancy that offers business solutions for both local and foreign professionals, investors and entrepreneurs. Our areas of expertise include company incorporation, offshore company setup, accounting, taxation and other related corporate services. Asiabiz Services also provides work visa and immigration services for professionals wishing to relocate to Singapore.
120 Telok Ayer Street, Singapore 068589
Phone: +65 6303 4614
http://www.asiabiz.sg/contact-us/