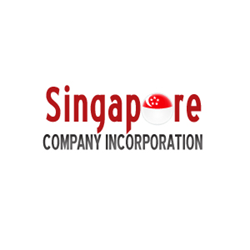 The pilot program is the start of a new era for European businesses, and Singapore is well-positioned to serve as the economic hub and business accelerator for European companies.
Singapore (PRWEB) May 09, 2014
With a target of creating business opportunities for European SMEs in the Southeast Asian region via Singapore, the European Union has this week announced that it will launch a new pilot program called New Business Avenues into Southeast Asia. According to the SingaporeCompanyIncorporation.sg, a leading Singapore incorporation portal, setting up an Asian head office in Singapore makes strong business sense for the European entities due to the inherent advantages of the island nation.
Strategically located in the heart of Southeast Asia, Singapore offers a tax-friendly environment, lower cost of borrowing, excellent technological and communication facilities, state-of-the-art port infrastructure and absence of bureaucratic red tape. Incorporating a company in Singapore takes only 1-2 days. With the trade cities like Kuala Lumpur, Beijing, Shanghai, Hong Kong, Taipei and Manila just a few hours away by flight, Singapore derives a strong economic rationale for European businesses to set shop.
SINGAPORE, THE LAUNCH PAD FOR EUROPEAN BUSINESS
In search of greener pastures, Europe is looking for business opportunities in Asia and wants to make Singapore its nerve center. The new pilot program will allow Europe to experiment with the business facilities available in Singapore and in-the-process help in strengthening economic ties with the EU.
The program was announced by the ambassador and head of delegation of the EU, Dr. Michael Pulch, at the European Day Celebration luncheon at Singapore's Shangri-La Hotel early this week. The event was organized by the European Chamber of Commerce.
NEW BUSINESS AVENUES
The program 'New Business Avenues into Southeast Asia' will help SMEs organize missions in the clean technology and interior design sectors in Singapore and nearby nations to tap the business opportunities. The pilot program will start in October, in which three business missions of 40 companies each will travel from Europe to Singapore.
According to the Ministry for Trade and Industry, over 10,000 businesses from Europe currently operate in Singapore and the European Union is Singapore's third largest trading partner and largest source of foreign direct investment.
STRENGTHENING ECONOMIC TIES
The innovative pilot program is a part of strengthening ties with the European Union as EU and Singapore draw closer to concluding a free trade agreement - EU's first in Southeast Asia and second in Asia. The free trade agreement was initiated last year in September and, if concluded successfully, will take effect next year following the approval of EU's member states. Minister for Trade and Industry Lim Hng Kiang reiterated that not only will the FTA strengthen Singapore's economic linkage with the EU, it will also offer European companies a myriad of benefits such as tariff concessions.
Speaking on the impact of the pilot program and the expected FTA, Ms. Cheryl Lee, Operations Manager at SingaporeCompanyIncorporation.sg commented, "The pilot program is the start of a new era for European businesses, and Singapore is well-positioned to serve as the economic hub and business accelerator for European companies."
-END -
About SingaporeCompanyIncorporation.sg
SingaporeCompanyIncorporation.sg is a portal for entrepreneurs and professionals who want to have a presence in Singapore. It is also a provider of company incorporation as well as the related taxation and relocation services in Singapore.
80 Playfair Road
Singapore 367998
(+65) 6850 5280
http://www.singaporecompanyincorporation.sg/