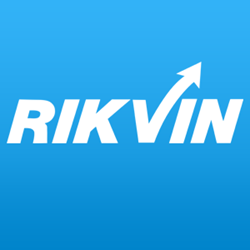 According to the Financial Action Task Force (FATF), the amount of money laundered globally amounts to 2 - 5% of the global GDP. This represents US$800 billion and US$2 trillion a year.
Singapore (PRWEB) July 15, 2014
Singapore is taking an integrated approach to mitigating financial crimes such as money laundering and terrorism financing, says Rikvin, a specialist in company formation in Singapore. Just last week, on 7 July, a bill amending the Corruption, Drug Trafficking and Other Serious Crimes Act was passed in Parliament. The bill is set to improve international cooperation in tackling serious crimes and enforce tougher penalties.
This comes on the back of an address at the annual ABS Financial Crime Seminar on 2 July, which saw Mr. Ong Chong Tee, Deputy Managing Director, Financial Supervision of the Monetary Authority Singapore (MAS) affirming Singapore's holistic approach to anti-money laundering and counter-terrorism financing (AML/CTF) activities.
In addition to supervising the financial sector, Singapore will continue to monitor other vulnerable non-financial sectors to mitigate financial crimes. Rikvin recognizes that these measures aim to protect stakeholders as well as help them mitigate risks in their own sectors as well as industries they have dealings with.
TOUGHER ENFORCEMENT AND PENALTIES
The amended Corruption, Drug Trafficking and Other Serious Crimes Act brings with it several changes. For one, the maximum jail term for money laundering has been raised to make it consistent with the maximum penalty for terrorism financing. The penalty is now 10 years, up from 7 years.
In addition, enforcement agencies are allowed to share intelligence on investigations with international counterparts as well as to prosecute cases that involve wilful tax evasion in another country.
VULNERABLE SECTORS
Singapore's National Risk Assessment (NRA), which comprises of 15 key government agencies published an assessment of the city-state's ML/TF environment and related measures. Its National Money Laundering and Terrorist Financing Risk Assessment Report 2013, published on 10 January 2014, found out that other vulnerable sectors in Singapore are internationally-oriented and cash-intensive. These include private and retail banks, remittance agents, money changers, internet-based stored value facility holders, corporate service providers, casinos and pawnbrokers. Others include the high-end property and jewelry markets.
According to Mr. Ong, the government is looking into addressing the potential risks associated with these sectors. Mr. Ong added that to mitigate the risks of shell companies that are incorporated for illicit purposes, the Accounting and Corporate Regulatory Authority (ACRA) will implement stricter regulatory framework for corporate service providers in the last quarter of 2014.
MEASURES FOR THE FINANCIAL SECTOR
MAS will continue to take a targeted approach and enforce tougher licensing requirements, stricter AML/CFT regulations and rigorous supervision. Even though the NRA exercise has shown Singapore's financial sector's AML/CFT measures to be strong, potential risk areas such as virtual currency intermediaries, remittance agencies and money-changers will be regulated. Banks will continue to be critical gatekeepers against illicit fund flows.
Commenting on the strategy, Ms. Christine Lim, General Manager of Rikvin, said, "We recognize that the regulations are necessary to limit to counter financial crimes and wilful tax evasion. According to the Financial Action Task Force (FATF), the amount of money laundered globally amounts to 2 - 5% of the global GDP. This represents US$800 billion and US$2 trillion a year. The impending enforcement also mean that businesses engaging in these activities will have to meet higher compliance requirements and costs to preserve the integrity of the overall system. The government is trying to find a balance so as not to overwhelm companies with compliance burden."
##END##
ABOUT RIKVIN:
Established in 1998, Rikvin has partnered with thousands of investors, entrepreneurs and professionals who want to work or do business in Singapore. Rikvin's areas of expertise include company Singapore company registration, accounting, taxation and other related corporate services. Rikvin is also a licensed employment agency and offers a full spectrum of Singapore work visa services for professionals who wish to relocate to Singapore.
20 Cecil Street, #14-01, Equity Plaza, Singapore 049705
(+65) 6438 8887