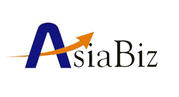 New businesses that are looking into expanding into the region with Singapore as its base will realise that it is very much attuned to the needs of the business community and highly ideal to start a company in.
SINGAPORE (PRWEB) May 09, 2014
Singapore was ranked No.5 in the world for being most likely to clamp down on corruption, with 73% of Singaporeans agreeing so. This insight was shared by the World Justice Project that is based in Washington, USA from the analysis of the 2014 Rule of Law Index. This announcement underlines the fact that Singapore takes crimes of corruption very seriously and has historically imposed severe punitive measures on perpetrators to much benefit for the businesses community.
The poll had posed a question to the inhabitants of 99 countries from around the world, on what would result when a government official publicly takes national funds for personal use, in order to assess impunity in corruption. In this international report, Singapore was found to be ranked above Denmark, UAE, US, the Netherlands and Hungary in the list among the top ten nations that exhibited the strongest proclivity to punish the governmental fraudulence.
"As an high income country, Singapore is rungs above most other nations in this list, reaffirming its global standing as a corruption-intolerant and transparent city-state", affirmed Mr. James Nuben, the Head of Tax Division at AsiaBiz Services.
Specifically, the report measured nations on the prevalence of corruption in several areas of government, such as the judiciary and executive branches of a country. In that regard, Singapore's judiciary system has been globally lauded for its robust tradition for the rule of law, and continues to provide maximum and consistent support to conduct international commercial arbitration. In fact, the Singapore International Arbitration Centre enforces its arbitration awards in more than 140 nations around the globe, and sports Asia's biggest integrated dispute resolution complex with advanced hearing facilities. Such a strong judicial framework explains why the city-state is a bustling business magnet that has attracted more than 7,000 multinational companies to its shores.
The 2014 Rule of Law Index also noted that there is an institutional intolerance for corruption in the executive branch of the Republic, which is fundamentally the President and the Cabinet of Singapore. There is an abundance of efforts undertaken to ensure that anti-corruption policies are implemented on the public sector of the country. The way the nation is governed and public services are administered are under heavy scrutiny and regular checks, as Singapore recognises their impact on the economy's development. There are systemic measures installed by the Government to minimise the opportunities and likelihood for corruption and abuse. Some examples of such
measures are:
ONLINE BUSINESS LICENSE SERVICE
The Singapore Government utilises an online business license service that enables an applicant seeking business licenses to simply file a single application that will be automatically directed to multiple government agencies to process the application. This does not only enhance the ease and promptness in the application process, but also alleviates the hassle for businesses to set up in the country and chances for corruption and abuse to happen.
TRANSPARENCY IN GOVERNMENTAL PROCUREMENT
An electronic portal has been created in Singapore so that companies can bid to supply goods and services to the Government over the Internet. This is easily accessible for all to see including businesses from around the world. Such transparency does not only minimise the opportunities for corruption to occur, but also makes Singapore a viable place to set up a business in.
COMPLIANCE WITH LEGAL REQUIREMENTS
Since 2004, the Accounting and Corporate Regulatory Authority (ACRA) of Singapore has ensured that businesses set up in Singapore comply with legal requirements by adhering to relevant national auditing standards of disclosure and good corporate governance practices. This has maintained a largely corruption-free business climate in the private sector of Singapore and made the Lion City an attractive site for businesses to blossom.
All these measures enacted by the Government of Singapore have earned the trust and respect of the international community, and informed the world that the nation stands firmly on a solid foundation built on the rule of law.
"New businesses that are looking into expanding into the region with Singapore as its base will realise that these attributes of Singapore are very much attuned to the needs of the business community, and makes it a highly ideal location to start a company in", declared Mr. James Nuben.
To start your company in Singapore visit http://www.asiabiz.sg/services/incorporation/
##END##
ABOUT ASIABIZ SERVICES
Asiabiz Services is a Singapore-based consultancy that offers business solutions for both local and foreign professionals, investors and entrepreneurs. Our areas of expertise include company incorporation, offshore company setup, accounting, taxation and other related corporate services. Asiabiz Services also provides work visa and immigration services professionals wishing to relocate to Singapore.
120 Telok Ayer Street, Singapore 068589
Phone: +65 6303 4614
http://www.asiabiz.sg