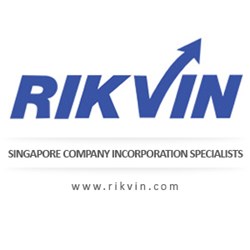 The infrastructural projects will ensure that Singapore companies will be well-equipped to deliver quality goods to neighboring and international economic partners when demand picks up.
Singapore (PRWEB) December 02, 2013
At the Singapore Aircargo Agents Association (SAAA) early this week, Mrs. Josephine Teo, Senior Minister of State, Ministry of Finance and Ministry of Transport, said that measures to boost Singapore's air cargo capacity are underway.
Measures which include the development of Changi East airbase for airfreight and air express operators as well as the fifth airport terminal were initially announced during the National Day Rally in August 2013. The latter is set to be ready by mid 2020s. These projects are expected to strengthen the city-state's competitiveness in the long run and ability to meet future demand for air freight, Mrs. Teo added.
Singapore company registration specialist Rikvin observes that this reaffirmation comes against the background of a global weakening of the air freight business.
In an announcement this week, called Air Cargo Continues Low Gear Acceleration, the International Air Transport Association (IATA) said that Asia Pacific's air freight demand has remained flat (-0.2%) year-on-year (y-o-y) in August 2013. IATA, which represents 240 airlines and 84% of global air traffic, said that this nevertheless represents an improvement from the year to date (ytd) performance (1.9% decline).
In the region, the "flat" performance was largely due to a slowdown in demand from emerging markets and China's economic softening in H1 2013. On a global level, IATA CEO Tony Tyler said that the freight business remains very tough, in part due to a 40% hike in jet fuel. He added that to earn $59 billion in revenue from air cargo globally this year, airlines must move approximately 17% more cargo.
Nevertheless, over the longer term, Mrs. Teo said that there will be more engagement between Singapore's government agencies and the airfreight industry to ensure the growth of the air cargo sector and bolster Singapore's reputation as an air cargo hub.
Commenting on the announcement, Mr. Satish Bakhda, Head of Operations at Rikvin agreed, saying, "Our air connectivity has been cited by many of our clients as the reason for choosing to do business in the region from Singapore. In spite of challenges in the airfreight business, the infrastructural projects taken are in anticipation of future growth. This will mean that Singapore companies will be well-equipped to deliver quality goods to neighboring and international economic partners when demand picks up. We see this as an all-round positive move."
About Rikvin:
Established in 1998, Rikvin has since partnered with thousands of investors, entrepreneurs and professionals in their pursuit to access business opportunities overseas. Rikvin's areas of expertise include company incorporation, accounting, taxation and other related corporate services. Rikvin is also a licensed employment agency with the Ministry of Manpower (MOM) and offers a full spectrum of Singapore work visa services for foreign professionals who wish to relocate to Singapore.
20 Cecil Street, #14-01, Equity Plaza, Singapore 049705
(+65) 6320 1888
http://www.rikvin.com