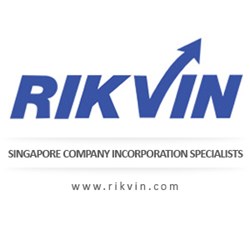 All these strategies are crucial in providing an accurate picture to investors, so that they continue to trust and have confidence in Singapore.
Singapore (PRWEB) August 16, 2013
This week, Singapore's Accounting and Corporate Regulatory Authority (ACRA) holds the 8th Public Accountants Conference. The conference, which is attended by over 800 delegates, will discuss key challenges to conducting value-adding external audits as well as ways to improve the quality of financial reporting in companies.
Analysis by Singapore company registration specialist Rikvin shows that the conference follows a recently-released report by KPMG which showed that Singapore companies relied heavily on estimates when producing financial statements. According to the report, 82% of the total asset values on a typical balance sheet are based on estimates. This then raises the issues of consistency and comparability when auditing books, and reflects an inaccurate picture to shareholders.
IMPROVING FINANCIAL REPORTING STANDARDS
In a bid to improve financial reporting standards, ACRA and ACCA (the Association of Chartered Certified Accountants) conducted a Survey on Preparers of Financial Statements with a base of 400 accountants from large listed to small companies. This survey was completed between May and June this year.
In addition, they conducted a focus group which saw participation from directors, auditors and preparers of financial reports. Altogether, they found that companies and preparers need to take ownership of their financial statements, instead of deflecting the responsibility to auditors.
The focus group suggested a list of strategies including a clarification of responsibilities, the employment and retention of qualified accountants, educating the preparers of reports and having clear and effective leadership at the top.
Commenting further, Mr. Satish Bakhda, Head of Operations at Rikvin said, "All these strategies are crucial in providing an accurate picture to investors, so that they continue to trust and have confidence in Singapore. Accountants, preparers and auditors cannot work in silos and fulfil compliance requirements alone."
"Directors, especially those who start a Singapore company must work with the finance teams to communicate clearly with shareholders. They must also provide sufficient training and education to all levels of staff involved in the preparation of financial reports," he affirmed.

ABOUT RIKVIN:
Established in 1998, Rikvin has since partnered with thousands of investors, entrepreneurs and professionals in their pursuit to access business opportunities overseas. Rikvin's areas of expertise include company incorporation, accounting, taxation and other related corporate services. Rikvin is also a licensed employment agency with the Ministry of Manpower (MOM) and offers a full spectrum of Singapore work visa services for foreign professionals who wish to relocate to Singapore.
20 Cecil Street, #14-01, Equity Plaza, Singapore 049705
(+65) 6320 1888
http://www.rikvin.com