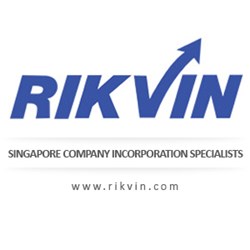 This agreement, being the first of its kind for the GCC, could boost Singapore's position as a gateway to the East. Many sectors will benefit from this agreement.
Singapore (PRWEB) September 03, 2013
The Gulf Cooperation Council Singapore Free Trade Agreement (GSFTA), a comprehensive FTA between the Cooperation Council for the Arab States of the Gulf and Singapore, has entered into force this month. This is according to an announcement by the Ministry of Trade and Industry Singapore titled Gulf Cooperation Council Singapore Free Trade Agreement Enters into Force that was released on 1 September 2013.
The Gulf Cooperation Council (GCC), which comprises of Bahrain, Kuwait, Oman, Qatar, Saudi Arabia and the United Arab Emirates (UAE) began negotiations in November 2006 when Singapore Prime Minister Lee Hsien Loong made an official visit to Saudi Arabia. The GSFTA was signed on 15 December 2008 and represents GCC's inaugural FTA and the second one signed by Singapore with the Middle East.
The agreement covers trade in goods as well as services, rules of origin, customs procedures, economic cooperation, electronic commerce and government procurement. It also covers the GCC's recognition of Singapore's MUIS Halal Standards (SMHS) as consistent with the Council's standards.
Under the framework, Singapore has granted zero-tariff treatment on all GCC imports. In return, approximately 95% (S$3.98 billion worth) of Singaporean domestic exports to the GCC will enjoy tariff eliminations. An additional 2.7% (approximately S$49.1 million worth) of Singapore goods will enjoy the same treatment by 2018. This is based on Singapore's bilateral trade figures in 2012.
Singapore company incorporation specialist Rikvin recognizes that the GSFTA will strengthen bilateral and economic ties between both countries. In addition, the agreement will benefit sectors such as telecommunications, petrochemicals, jewellery, electrical and electronic equipment, machinery and iron & steel-related industries.
Both parties have also agreed to enhance cooperation in the communications technology and air services sectors. The GSFTA will also allow companies that have opted for Singapore company registration as well as citizens and Singapore permanent residents to hold large stakes in key GCC sectors such as construction services, computer and related services, environmental services and professional services, such as legal, architectural, engineering, urban planning.
Commenting further, Mr. Satish Bakhda, Head of Operations at Rikvin said, "This agreement, being the first of its kind for the GCC, could boost Singapore's position as a gateway to the East. Many sectors will benefit from this agreement. We anticipate that there will be more economic activity between the GCC and Singapore and more entrepreneurs will place themselves here. In turn, we expect to see closer collaboration between companies in Singapore and the MENA region."
ABOUT RIKVIN:
Established in 1998, Rikvin has since partnered with thousands of investors, entrepreneurs and professionals in their pursuit to access business opportunities overseas. Rikvin's areas of expertise include company incorporation, accounting, taxation and other related corporate services. Rikvin is also a licensed employment agency with the Ministry of Manpower (MOM) and offers a full spectrum of Singapore work visa services for foreign professionals who wish to relocate to Singapore.
20 Cecil Street, #14-01, Equity Plaza, Singapore 049705
(+65) 6320 1888
http://www.rikvin.com