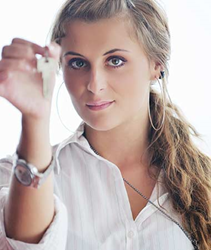 Being a huge share of the housing market's potential home buyers, the Twin Cities single population strongly influences the local real estate industry. ~ Jenna Thuening
Minneapolis, Twin Cities Minnesota (PRWEB) September 18, 2014
Residents planning to sell their Minneapolis home can glean fresh insights from recent data released by the Census Bureau's American Community Survey. The shocking increase of single adult households moving upward in the Twin Cities housing market mirrors national trends found in the latest American Community Survey. Awareness that singles comprise a significant share of the prospective Minneapolis home buyer pool shapes seller preparations before listing a home and marketing tactics.
"Demographic statistics reveal significant factors that affect how real estate is priced and what types of homes are more in demand," says Jenna Thuening, owner of Home Destination. "Tracking how trends change in population demographics within the Twin Cities can be hugely helpful in predicting real estate demand for several decades. We see higher numbers of single homeowners living in Minneapolis."
Being a huge share of the housing market's potential home buyers, the Twin Cities single population strongly influences the local real estate industry. Edward Yardeni, the president of Yardeni Research Inc. in New York, says that more that 50% of adults being single is remarkable and it has "implications for our economy, society, and politics. While they have less household earnings than married people, they also have fewer expenses, especially if there are no children in their households.
The percentage of adults in the United States who have never been married is at 30.4%, up 8.3% from 1976. The aggregate of adults who were previously married but are no longer, for various reasons is also up 4.5%, according to the Bureau's findings. It estimates of the number of householders living alone in the U.S. is 32,242,369, or 27.7% of the population. The number of householders living alone in Minneapolis is 65,869.
Online data makes it easy to track individual residential communities throughout the Minneapolis - St. Paul 13-county metro, finding fascination with how some have higher or lower averages of households with only one occupant.
NEW YORK TIMES: For example, households within the Twin Cities who live in Hennepin County tally at 475,913 households, or 33% were single in 2010; 202,691 households in Ramsey county also had a 33% of single household occupancy, while Scott County had only 45,108 or 18% of the population were unmarried and single family homes. Tabulating the pattern of household development by the New York Times currently draws from analyzed 2010 housing data.
URBAN STATS: Demographics of Minneapolis household type with the number of occupied homes in Minneapolis according to surbanstats.org.

Total: 163,540
Family led homes: 71,972
Husband-wife family: 46,006
Other family: 25,966
Population of male led with no wife present: 6,756
Population female led with no husband present: 19,210
Population of Nonfamily homes: 91,568
Population living alone: 65,869
Population not living alone: 25,699
About Home Destination - Twin Cities Real Estate:
Home Destination offers a loyal and committed real estate professional service that personally handles all the details of selling or purchasing a Twin Cities home. Highly regarded by peers as a Minneapolis metro expert for over 15 years, gain a skilled representative as guide to make the best possible housing decisions. Helping all ages, from Millennial home buyers to retiring seniors, single or married, Jenna Thuening offers the real estate experience buyers and sellers benefit from.
The demographic data and reports from the U.S. Census Bureau on families and their living arrangements can help lead real estate decisions. "Whether investing in Twin Cities residential real estate for rental income or seeking to market a home for sale to the widest home buyer pool, comprehending the influence of single adult households on Twin Cities housing market is important," adds Thuening.
Contact:
Jenna Thuening
Web. http://www.homedestination.com
Email. jenna(at)homedestination(dot)com
Tel. 612-396-7832