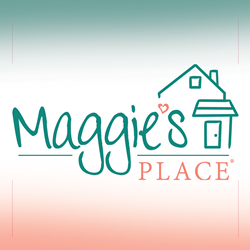 Maggie's Place selflessly and tirelessly gives both physical and emotional support that improves outcomes for mothers of all kinds
Tempe, AZ (PRWEB) April 08, 2016
The Misty Everette Agency, a family owned insurance firm that serves Scottsdale, Phoenix, and other central Arizona communities, is launching a charity drive in cooperation with local non-profit Maggie's Place that promises to provide at-risk single mothers and pregnant women with a broad range of support programs.
Funded entirely by donations from the surrounding community, Maggie's Place offers housing, food, clothing, and a number of other amenities to single mothers and pregnant women who are struggling with financial adversity. Maggie's Place volunteers pride themselves on providing comfort and hospitality to all women, regardless of background or circumstance.
"Every community should have a place like Maggie's," says Misty Everette, owner and manager of the Misty Everette Agency. "Maggie's Place selflessly and tirelessly gives both physical and emotional support that improves outcomes for mothers of all kinds."
The Misty Everette Agency is fresh from another successful joint charity drive with the Future For KIDS organization, where the firm helped gather more than $750 in donations that went toward healthy after school snacks for at risk children.
To publicize the Maggie's Place charity effort, the Everette team will involve other local families via a growing social media network and email bulletin, as well as a feature article in the upcoming edition of "Our Hometown," a monthly online magazine published by the firm: http://www.mistyeveretteagency.com/Our-Hometown-Magazine_41.
Going forward, the Misty Everette Agency has pledged to work with at least one new Arizona charity or cause every 60 days as part of a permanent community involvement campaign.
Readers who wish to join Misty Everette and her team as they support Maggie's Place during the current charity drive are encouraged to visit the firm's website and make a contribution from this page: http://www.mistyeveretteagency.com/Providing-Mothers-And-Their-Children-With-The-Food-They-Need-To-Thrive_23_community_cause. Readers who want to track new charities and causes supported by the Everette team over time can do so from the firm's Community Causes page: http://www.mistyeveretteagency.com/community-cause.
About Misty Everette Agency
Serving from their office in Scottsdale, AZ, the Misty Everette Agency is committed to bringing local communities an insurance agency that understands their needs. Taking pride in its team of professionals, Misty Everette Agency works with carriers to assemble a variety of products and services for its customers. From all of the products a typical consumer needs (home, auto, boat, ATV, etc.,) to all financial services products and tools (retirement, savings, long term care, disability, etc.,) and business insurance (liability, building, auto) to workplace and individual benefits (accident, critical illness, cancer, disability, life), Misty Everette Agency covers all the bases for insurance needs in Scottsdale, AZ and the surrounding areas.