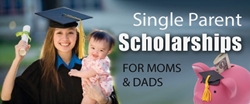 "Drug Lawsuit Source takes great pride in providing financial assistance to those students looking to better the lives of their families,"
(PRWEB) February 11, 2015
Drug Lawsuit Source, a leading website with information on dangerous drug and medical device lawsuits, is pleased to announce its first annual 2015 Drug Lawsuit Source Single Parent Scholarship Program for single moms and dads currently working towards a college degree.
The Single Parent Scholarship Program offers a unique opportunity for single parents to get funds to use towards a college degree. The program offers two individual student scholarships worth $1,000.00 each. One scholarship will be awarded to a single mother, and the other scholarship will be awarded to a single father.
"Today, more than ever before, the cost of college is a major obstacle for many single parents working to achieve their educational goals. Drug Lawsuit Source takes great pride in providing financial assistance to those students looking to better the lives of their families," says Attorney and Founder Lawrence J. Buckfire
Launched in 2014, Drug Lawsuit Source provides breaking news on important court decisions, recently filed cases, class action lawsuits, jury verdicts, and settlements. Additionally, The Drug Lawsuit Source reports on drug recalls, FDA investigations, medical studies, as well as potential new lawsuits expected to be filed against the pharmaceutical companies and medical device makers over the next several years.
The deadline for applying for the scholarships is November 1, 2015 and winners will be selected on November 15, 2015. There is absolutely no application fee for these scholarships.
Drug Lawsuit Source
http://www.DrugLawsuitSource.com
https://plus.google.com/+Druglawsuitsource
Contact Information:
Matthew McDaniel, Scholarship Director at scholarships(at)druglawsuitsource(dot)com