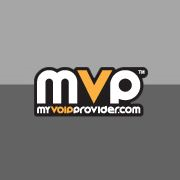 The benefit of having SIP trunking in addition to PBX is that SIP trunking will combine your connections and increase efficiency.
San Francisco, CA (PRWEB) April 29, 2014
To better maintain and utilize voice over IP systems, companies are taking advantage of SIP trunking. SIP (Session Initiation Protocol) trunking is a simple and quick way to manage multimedia communication functions through the internet. SIP trunking improves functionality and keeps pricing low for virtual phone systems while simultaneously allowing customers to keep their current VoIP system. SIP trunking systems combine data and voice connections into a single line, so that information is easily stored in one place and transferring data and keeping track of communications is that much simpler. SIP trunking works by using an onsite PBX to route calls. An onsite PBX is easy to purchase or you probably already have one if you own some sort of VoIP system. The benefit of having SIP trunking in addition to PBX is that SIP trunking will combine your connections and increase efficiency. There are lots of SIP trunking providers that help businesses cut costs and have more efficient communications systems, so the experts at MyVoipProvider.com have researched and analyzed all aspects of SIP trunking providers in order to determine the best providers of the year. The very best SIP trunking providers of 2014 are Broadvoice and 8x8, Inc.
Broadvoice continuously gets acclaimed reviews by their thousands of customers thanks to their excellent service and quality features. With US-based customer and technical service, customers are able to speak to an attendant that will help get your SIP trunking system back up and running in no time. Broadvoice offers three different SIP trunking plans, starting at a minimum of 5 ports and 1 DID per trunk and extends up to unlimited ports and 1 DID per trunk. Their pricing is extremely reasonable, starting at $55 per month and up to $400 per month. And to get the most out of your SIP trunking plan as possible, it only costs $5 for each additional port and $2 for each additional DID. One of the great things about Broadvoice is that they allow users to use Asterisk and Trixbox with their service. Broadvoice has taken it upon themselves to extensively test Asterisk, Trixbox, Shoretel, Switchvox and Talkswitch and have customers routing millions of minutes a month by using these platforms. Broadvoice promises DID numbers and they get customers new phone numbers in any of the lower 48 states, regardless of where your company is physically located. But if you want to keep your existing phone numbers, there is no charge to transfer your existing number to your new Broadvoice service. With the flexibility and customization that businesses desire, Broadvoice is ranked as the leading SIP trunking provider for companies of all sizes and fields.
8x8 Inc. is the second best SIP trunking provider, specializing in small to medium sized businesses. Their solutions offer a flexible VoIP dial tone that can be tailored to meet the needs of most businesses. They provide free and unlimited calling between 8x8-enabled sites and have a pay-as-you-grow scalability option. They are trusted amongst many with over 7,000 rate centers. Their toll-free numbers give you the option to pool minutes and their inbound and outbound service lets you utilize your existing high-speed internet connection to its fullest. They offer new DID numbers but also let customers choose to keep their existing phone numbers if they so desire. 8x8, Inc. has multiple service plans, all with 6-second billing increments to help companies choose what best fits their needs.
Those wanting to learn more about SIP trunking providers should visit: http://www.myvoipprovider.com/en/sip-voip