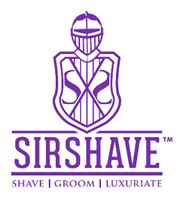 We're finding that more men are turning to using a safety razor to shave since it's not only more cost effective but much more enjoyable
Wilmington, Delaware (PRWEB) April 29, 2014
What's old is now new again. Old school double edge safety razor shaving is making a fierce comeback. "We're finding that more men are turning to using a safety razor to shave since it's not only more cost effective but much more enjoyable," says SirShave.com CEO Micah Glover. "We are back ordered on a few models and are begging the manufacturers to make more," stated Micah.
SirShave.com is a new men's luxury shaving e-commerce start up that specifically serves the highly dedicated safety razor community. In addition to safety razors, the site offers badger hair shaving brushes, shaving cream, aftershave and shaving accessories. Recently launched in February 2014, the British themed SirShave.com offers many well-established English shaving brands such as Taylor of Old Bond Street, Edwin Jagger and Yardley London. The site has an English theme as shaving products from that part of the world are widely considered some of the most luxurious and finest. Some of the products SirShave.com offers are even used by English Royalty, as they bear an officially granted Royal Warrant. Founder and CEO Micah Glover started SirShave.com with a passion for men's luxury shaving and grooming products and a desire to improve the quality of men's shaves. Unlike large e-commerce sites, SirShave.com prides itself on unmatched customer service, a 30 day return policy and a wealth of knowledge specifically about luxury shaving and grooming. In addition, new comers to safety razor shaving are encouraged to contact SirShave.com directly for suggestions.
Long before cheesy plastic razors and giant cans of shaving cream goo with junk food like ingredients, there was an enjoyable wet shaving world that consisted of a man, his safety razor and a shave brush. A man could get a decent shave without having to pay for overpriced blade systems. An all metal razor handle was something that was purchased once and held onto for years, unlike today's disposable world where molded plastic razors dominate the industry. Razor blades were cheap and a second mortgage wasn't needed to help pay for them. Shaving brushes whipped up a fluffy, fragrantly delightful shaving cream.
After years of shaving bumps (pseudofolliculitis barbae) and skin irritation, Micah became increasingly frustrated with the limited amount of options drug stores offered. After searching YouTube.com for a solution, Micah finally found an answer when he stumbled upon safety razor tutorial videos. After watching the videos, Micah purchased his first safety razor and never looked back since. "The safety razor works better for those who suffer from ingrown hairs because generally the single blade doesn't cut the hairs below the skin. When hairs are cut below the skin, they curl back towards the skin. Shaving bumps are then formed when the hair grows back. Part of the joy is slowing down to appreciate the comfort of a nice luxurious shave. To me, it's both very relaxing and therapeutic. Shaving with a safety razor is much more enjoyable and rarely do I ever have razor bumps," stated Micah.
Shavers interested in safety razors, luxury shaving products, badger hair brushes and shaving accessories can visit http://www.SirShave.com.