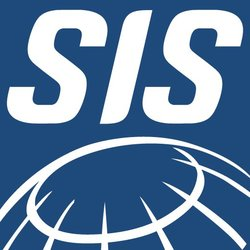 We are excited to launch this new division. Having worked with key education, healthcare & supply-chain organizations on their specific needs and blockchain adoption path, we are confident that enterprise blockchain will become a vital part of business strategy - Michael Stanat
NEW YORK (PRWEB) September 04, 2019
SIS International Research is proud to announce the launch of its Blockchain Consulting division: SIS Blockchain. With the advent of this exciting technology and its applications to a wide scope of businesses and industries, SIS is well-positioned to offer strategy consulting and market research for clients looking to gain actionable insights and strategy in this space.
Among the various industries blockchain will be applied to:

Supply Chain
Shipping and Logistics
Government
Finance
Education
Healthcare
B2B
Internet of Things
Real Estate
With blockchain set to gain more reach in the future, it is important for businesses to be well-versed in the intricacies and potential applications of this disruptive technology. SIS has been working within this space for the past two years, advising major supply-chain, education, and healthcare organizations, IT and cyber-security firms, and American delivery and logistics companies on blockchain implementation.
From that experience SIS has developed the following capabilities:
Strategy Consulting
The SIS 4 Step Approach to Implementing Blockchain
Blockchain Analysis: Identifying the need in your supply-chain & logistics
Market Entry Strategy
Blockchain applications for your company
Disruption Analysis
Technology Acquisition (M&A)
Partnership Strategy
Knowledge & Best Practices Acquisition
Market Research & Competitive Intelligence
Competitive Analysis
Market & Technology Trends Intelligence
Go-To-Market Strategy
Blockchain Expert Sourcing
Customer Research
Proof of Concept Research
"We are excited to launch this new division. Having worked with key education, healthcare & supply-chain organizations on their specific needs and path to blockchain adoption, we are confident that enterprise blockchain will become a vital part of business strategy in the future. We look forward to working alongside our clients to successfully lead them into that future," says Michael Stanat, VP of Global Operations.
SIS Blockchain will operate alongside the company's existing FinTech, EdTech and BeautyTech Strategy Consulting Divisions.
About SIS International Research Inc.
SIS International Research (http://www.sisinternational.com) is a leading global full-service Strategy Consulting & Market Research firm providing comprehensive advisory solutions, with over 35 years of industry experience. SIS is uniquely positioned to offer clients in-depth insight into the global marketplace. We deliver the around-the-clock project management and client servicing that is essential in a 24/7 global economy.
Headquartered in New York City and founded in 1984, the company has key offices in London, Miami, Los Angeles, and Shanghai. Our coverage is Nationwide US, Europe, the Middle East, Africa, and Asia and we serve over 50 industries. SIS offers many other innovative products and services for our client's decision-making.