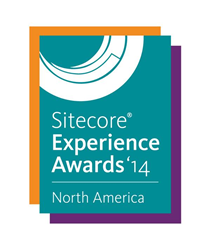 The mobile-responsive website provides invaluable benefits to hundreds of thousands of boaters throughout the nation.
Atlanta, Ga (PRWEB) May 15, 2015
Bluetube, a Sitecore Certified Solution Partner, has been named the winner of the 2014 Sitecore Experience Award for Business and Professional Services. This award recognizes Bluetube's achievements leveraging the Sitecore® Experience Platform™ to deliver an exceptional user experience and measurable business results for its customer, Sea Tow International Inc.
Bluetube provided a full mobile-responsive website redesign, Sitecore Experience Platform integration and a Xamarin-based mobile application for Sea Tow International Inc. The comprehensive solution provided a significant improvement in engagement from both internal users as well as Sea Tow customers thanks to the improved user experience and added functionality such as a self-service portal.
Sea Tow has experienced a 214% increase in site traffic and a 932% increase in mobile traffic, with the added ability to now process transactions on mobile devices and tablets. The mobile-responsive website provides invaluable benefits to hundreds of thousands of boaters throughout the nation.
"When presented with the lofty goals laid out by the team at Sea Tow, Bluetube quickly identified Sitecore as the only CMS that could support their long -term vision," said Grant Davies, Chief Executive Officer at Bluetube. "To be recognized as the Sitecore Experience Award Winner is truly humbling. I'm honored to have worked with such a talented group from Sea Tow, Sitecore, and Bluetube staff and look forward to what's next."
About the Sitecore Experience Awards
The Sitecore Experience Awards is an international competition held on an annual basis. Winners are selected in several categories within each region. The nominations list is based on input from partners, customers, the press, analysts and colleagues. Nominees are asked to submit an application outlining how they are using Sitecore to create amazing experiences that feel personal to every customer and create a powerful brand halo across every channel that delivers real business results. Winners demonstrate creativity in presentation, integration with a rich data sources and applications, an ability to educate, inform and motivate to action, and a compelling overall user experience.
About Bluetube
Leading the Mobile Revolution for the Enterprise. Bluetube specializes in designing and building award-winning mobile applications and responsive websites that revolutionize how organizations do business. As recognized experts in transforming potential into results, their approach is simple: they challenge the status quo. Bluetube brings bold and innovative solutions that are catalysts to their clients' success. The results speak for themselves – Bluetube's typical client relationship averages over 6 years. The company guides with expert knowledge and committed teams, following their unique Fluid Delivery Model, which ensures high-quality results faster. Since 1999, the company has delivered award-winning solutions to Global 2000, leading corporations, and non-profits. With Bluetube you can look to set the standard, not follow it. For more information, visit http://www.bluetubeinc.com . To get a full in-depth view of this project and solution, download the Sea Tow Case Study here.