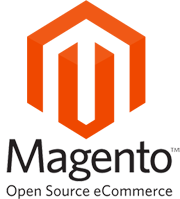 Examples of Websites Made With Magento
(PRWEB) March 19, 2014
Threehosts.com introduces top real websites set up with Magento. Their list is available at http://www.threehosts.com/ratings/examples-sites/magento.html.
Users who are uncertain about choosing Magento to make their business websites are often interested in seeing some real sites built with Magento before making their decisions, so Threehosts.com presents popular real websites designed with this application.
The sites selected by editors at ThreeHosts.com represent a variety of websites from a small company to a big online store. Magento is becoming a well-adapted program among web developers, web designers and site builders. Over the course of its lifetime, many webmasters have chosen Magento to deliver their stores on the web. ThreeHosts.com has selected a few fantastic examples to give users an idea how designers are leveraging Magento to build stunning online stores.
Magento is an open source e-commerce web application for small businesses just getting started in eCommerce. Clients can customize the design of their store and extend the functionality with extensions. Magento is a full-featured, professional ecommerce solution that offers merchants unprecedented control over the look, content and functionality of their online store. Designed to be completely scalable and backed by Varien's support network, Magento offers companies the extreme eCommerce solution. Their Enterprise Edition helps webmasters grow online revenue, with tools to attract more traffic, engage shoppers, drive conversion, delight and retain customers.
About Threehosts.com – Threehosts.com is a reliable resource for web hosting company reviews and ratings, including non-commercial hosting and eCommerce. They provide a list of top 3 web hosts. Their experts have been evaluating web hosting service providers for years, and now they present the information in an easy to understand format that helps the consumer make the best choice when choosing a proper web host for their business websites.