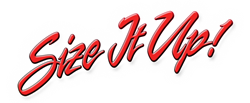 New York,NY (PRWEB) August 01, 2013
Online retailers thinking of listing numerous wheels in their store can browse through the SizeItUp fitments database for availing the reliable information about different wheel brands."
SizeItUp offers to its customers a large variety of aftermath wheels and tires that belong to different brands. Recently, fitments information about one of the tire brands; Ace Alloy, was added in the SizeItUp database. The fitment details about Ace Alloy tires are genuine and verified properly, before being integrated in the SizeItUp database. By browsing through the SizeItUp fitments guide, customers can be assured that they do not waste their time and money, in any such product, which doesn't fit their vehicle perfectly.
All retailers who are wondering about adding similar brands to their online retail store can rely on the SizeItUp database and provide their customers with authentic and genuine fitments information. Over the years, SizeItUp has emerged as the most reliable fitments information provider that is providing information about every vehicle manufactured since the year 1960. With this new integration in place, customers while purchasing Ace Alloy wheels and tires can make use of the SizeItUp fitments information for buying the best wheels for their vehicle.
More details about SizeItUp:
SizeItUp (http://www.sizeitup.com) is one of the most reputed and reliable fitments detail providers today. We offer professional guidance to organizations who are dissatisfied with the working of their present fitments module. Moreover, we even offer a fitments guide which is ACES compliant and can be integrated easily on different platforms like Amazon, eBay, etc. Most importantly, the information offered by us is genuine and verified against all listed vehicles. Our fitments guide provides information about varied topics including staggered fitments, biggest size fitments, truck fitments, dually fitments, and much more.