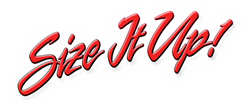 New York,NY (PRWEB) August 05, 2013
The leading fitments information provider; SizeItUp, recently added information about the brand Akuza. The brand is known for its extremely durable and high quality aftermath tires and wheels. Owing to the growing popularity of the brand among the masses, the fitments expert finally made the call to add fitments information about brand Akuza to its database. SizeItUp has verified all the information pertaining to brand Akuza before adding it to the database. Customers who wish to buy Akuza tires and wheels for their vehicles can resort to the authentic fitments guide of SizeItUp in order to make sure that they do not waste their money and time in the wrong fitments for their vehicle.
Online merchants who wish to add the brand Akuza to their online retail store can make use of this fitments guide for providing genuine and reliable information to the clients. SizeItUp has earned a huge name in the niche of fitments solutions. The company holds information about almost all the vehicle models and make which have been manufactured since the year 1960.
More information about SizeItUp:
SizeItUp acts as expert guide for organizations who aren't contended with the current configuration of their fitments guide. The officials at SizeItUp verify all the information accurately prior to adding them to their fitments database. Our fitments guide is ACES compliant and can be integrated easily on ecommerce platforms like eBay, Amazon, etc. Moreover, our fitments guide covers a large variety of information including dual fitments, staggered fitments, and much more.